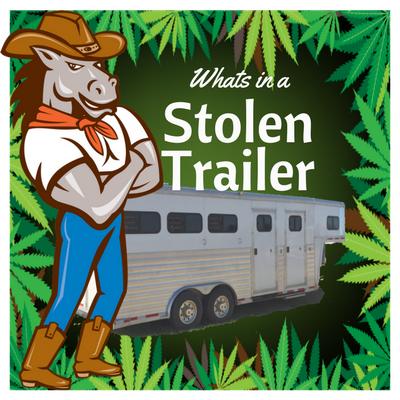 IN THE NEWS FOR YOUR REVIEW, TX. - We all assume that when a horse trailer is stolen that it will likely be used for some sort of horses business. No always so.
We've seen cases where trailers were sent to scrap yards and ripped apart for the metal. We've seen them repainted and exteriors altered.
With the drug trafficing across the United States we highly suspected this one as well.
An investigation of a stolen horse trailer reportedly led to the discovery of a marijuana field in San Jacinto County on April 21, according to Chief Deputy Joe Schultea Jr., spokesperson for the San Jacinto County Sheriff's Office.
Long story short, law enforcement arrested the growers and recovered the stolen trailer. Now we see another use for our stolen horse trailers.
For the rest of the story click here.
RESCORCE: Marijuana growing operation discovered in San Jacinto County, April 28, 2017, http://www.chron.com/neighborhood/eastex/news/article/Marijuana-growing-operation-discovered-in-San-11106633.php