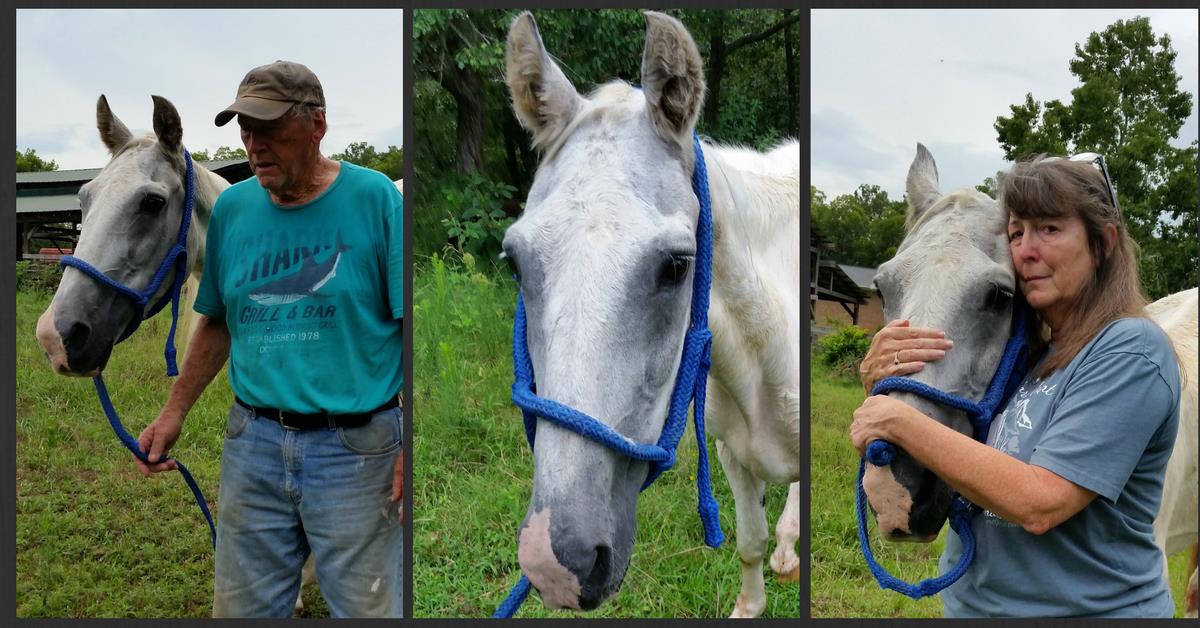 Photo Courtesy of Debi Metcalfe posted 8/11/16 6:00 pm
Idaho's last walk took place a short while ago and she was laid to rest beside Honey. Cancer finally took its toll and it was time to let her go in peace. This is one of the hardest things we have ever done. When I got home this afternoon and she saw me walking in the pasture, she came walking up out of the woods to greet me. It broke our hearts apart to see her coming to us so trusting and full of love. Our hearts are broken but I have to hang onto all the things that happened good for so many victims because she was here. I really have no more words right now, just tears. We wanted to let you all know. Thank you all for your support.
A personal message from our Stolen Horse International, Inc., founder Debi Metcalfe: Looking out the window, what do I see? No more Idaho staring back at me. - I have worked at this place, staring out this window since Idaho was stolen from us on September 26, 1997. We found her and brought her home on September 17, 1998.
Each day since that day I watched out my window off and on to make sure Idaho was still there. Her present has always reminded me that what we do at Stolen Horse International, Inc. aka NetPosse.com helps make miracles happen. Finding her was a miracle in itself. Now our miracle is gone.
What you see in the first picture is what I see now. What you see in the second picture is what I have watched in various ways for 29 of Idaho's 32 years. And yes, I know the pictures I posted yesterday had me doing the "ugly" cry. There was no way I could find a smile when I was getting my last hug and saying goodbye forever. I hope you understand. It is going to be an adjustment. The rest of the pictures (see bottom of page) are just a little review of her life with me and Harold.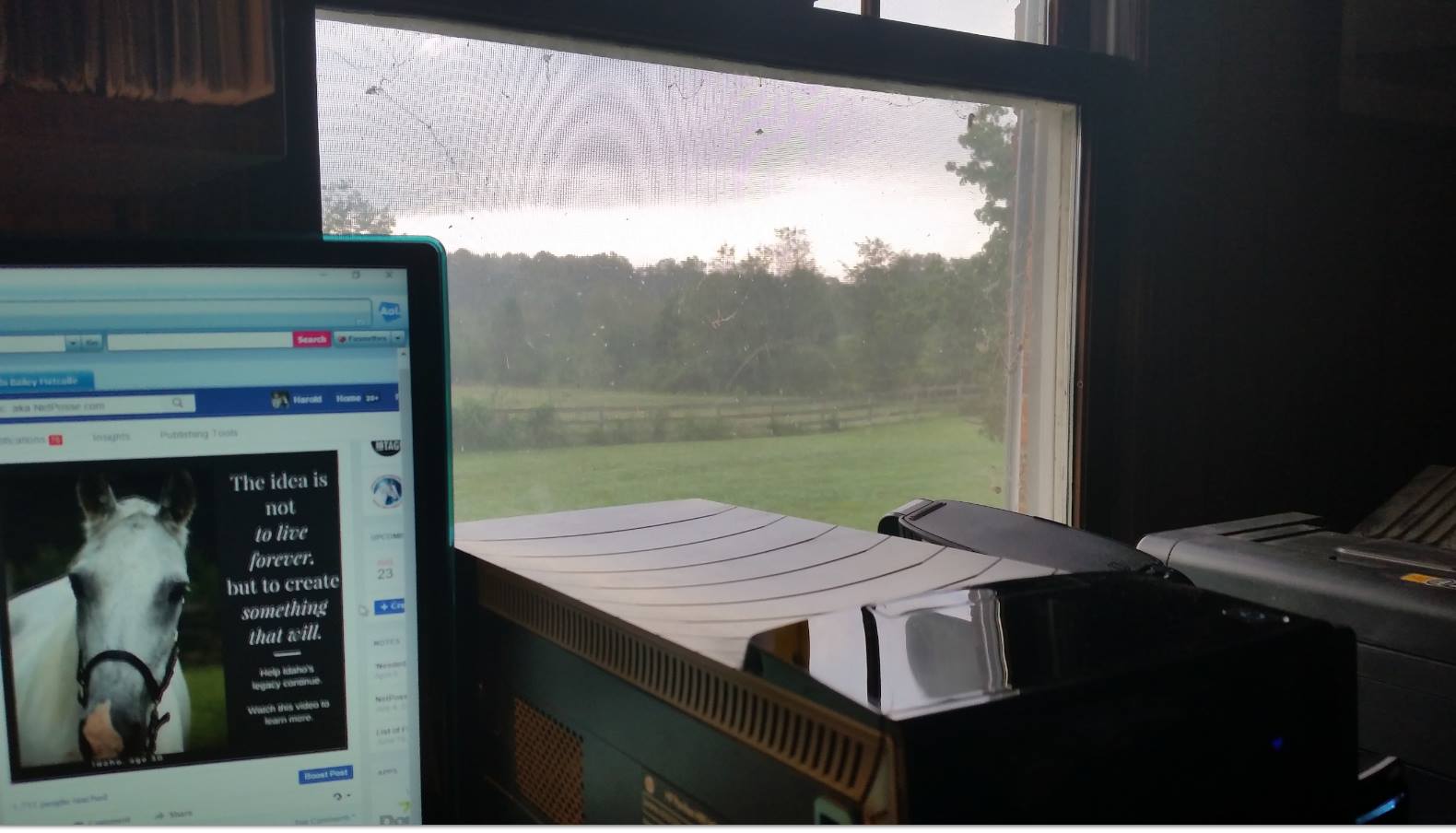 My view this morning from my desk (8/12/2016)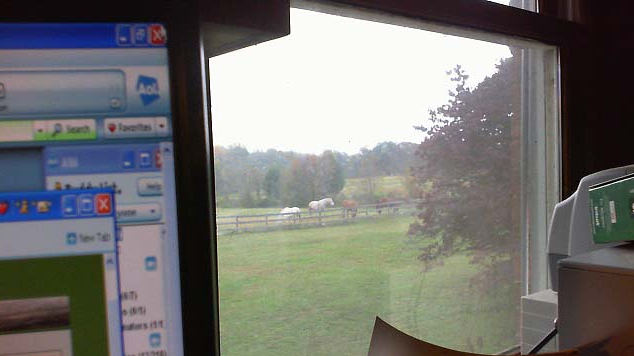 My view on most mornings for 29 years.
We've had Idaho since she was 3.
I know in the scheme of all the things we can lose in life and all the terrible things that are happening around us now, losing just a horse seems small by comparison. This horse changed our pathway in life. Her theft helped make us who we are today. She was not just another one of our horses in the pasture. She was me. She was Harold. She represented all of our victims who are still searching for their own horses. She represented the ones who have brought them home. She represented the many volunteers and people who have supported what we've done for 18 years. She represented all the education that has been spread in her name about missing horses and ID. She reminded us of our struggles and our successes throughout the years. She represented change, hope, love, kindness and why you never give up. The list goes on and on.
Harold walked up to me a little while ago and saw me sitting at my desk blankly staring out the window. He knew who I was looking for in the pasture. He also painfully knew what neither of us will see again. He had already looked out our bedroom window, something he has done as soon as he gets out of bed every day, to check the horses to make sure they are all still there. Idaho was always the white beacon that shined in the pasture to show us where all the darker horses stood. That beacon was not there in 1997. She was not there for him today. He did not go out to feed her and hear her sweet snort. Her absence reminds us both also of her struggle to live with cancer. We know now she is not suffering. She left knowing how much she was loved.
We appreciate all the sweet comments, kindness and those who are feeling the loss with us. You are helping us grieve the loss of our "heart" horse as ours are breaking right now. We will survive this just like we have all kinds of adversity in our lives. This is going to take us some time and we are taking some time off. Hang in there with us, please. We will be back soon to continue Idaho's legacy.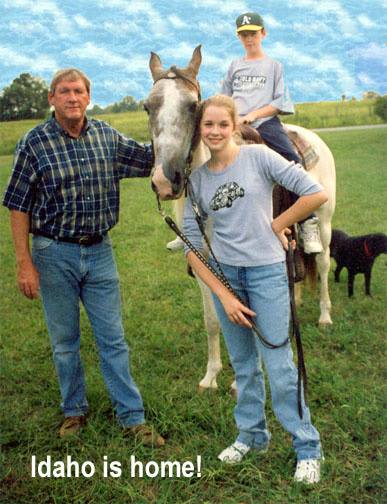 This is the day Idaho came home after her theft. The date is September 17, 2016. Pictured with Harold Metcalfe, Cory Laton Rozsak and Casey Metcalfe.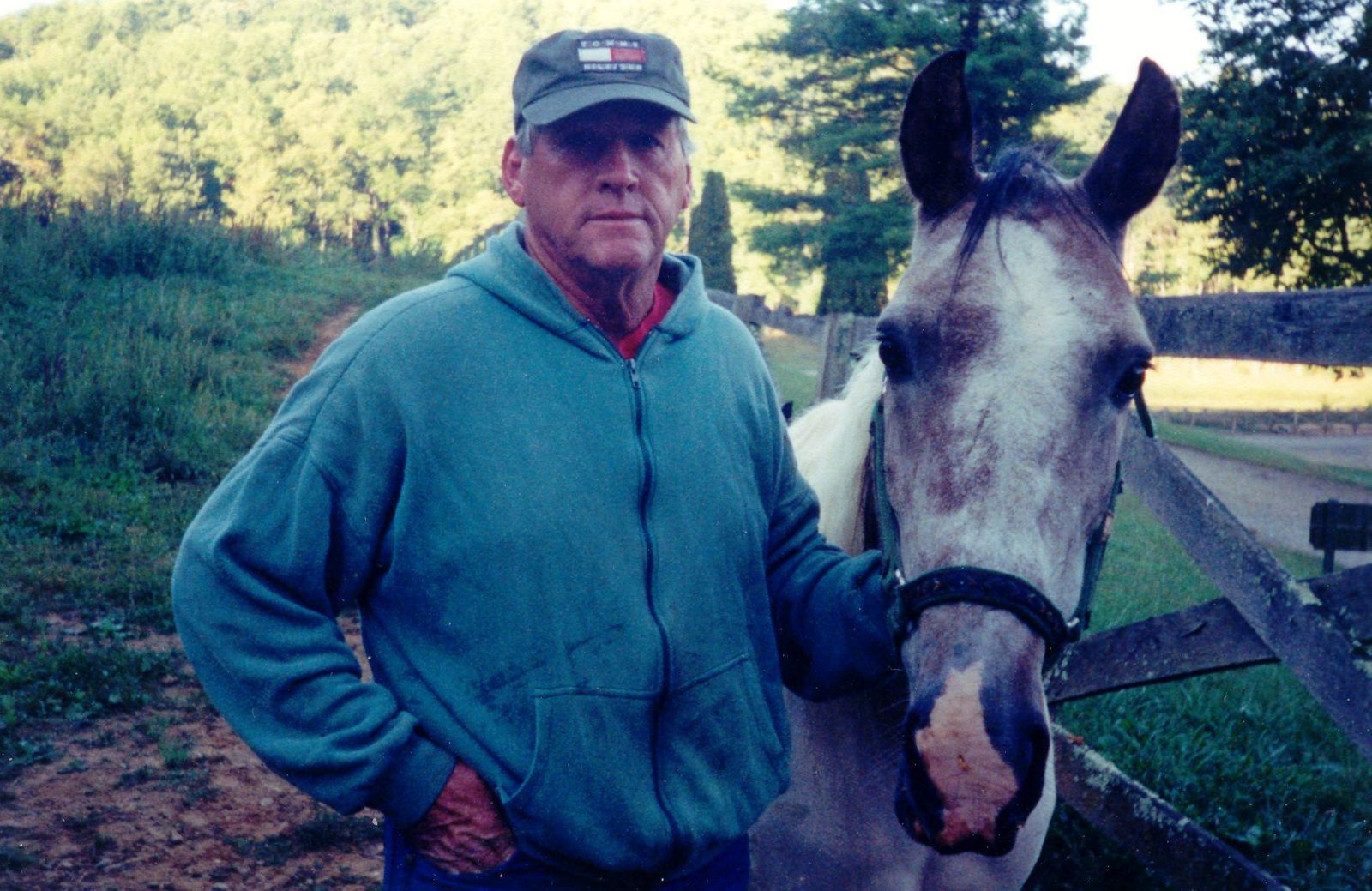 This is the first time Harold rode Idaho after 51 weeks when she was stolen.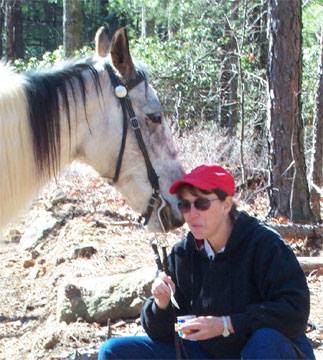 Enjoying a ride on the trail with Idaho.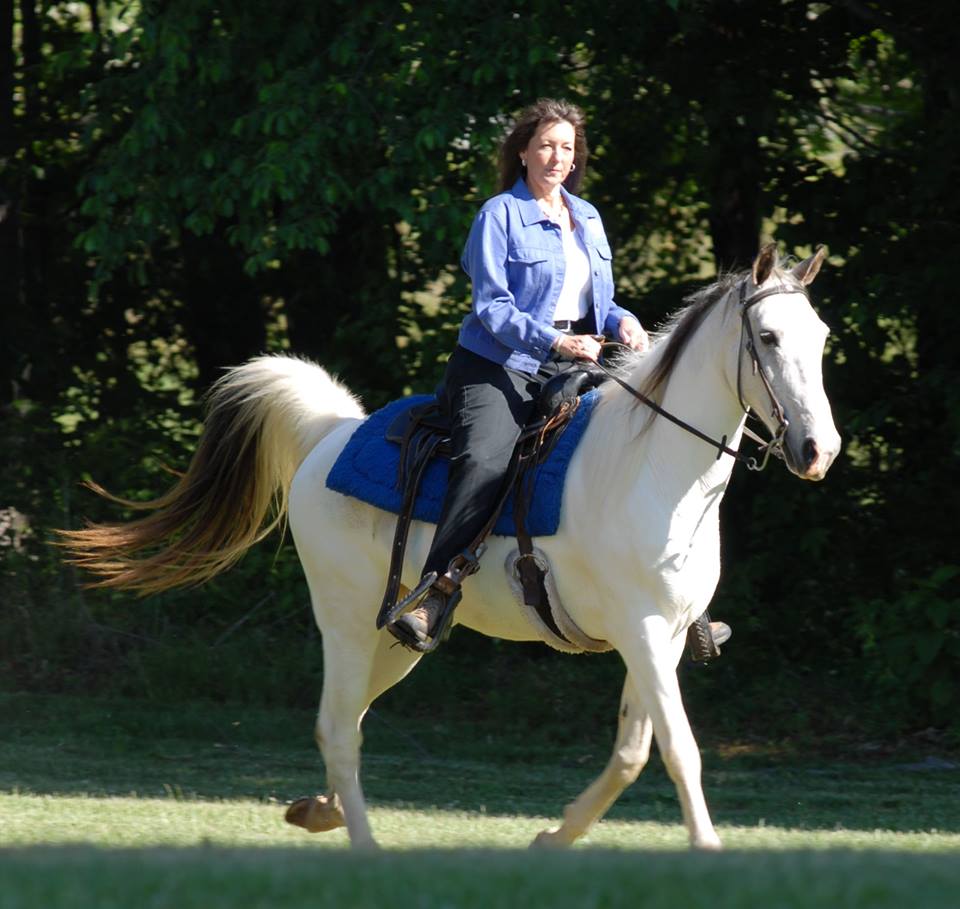 A very good day.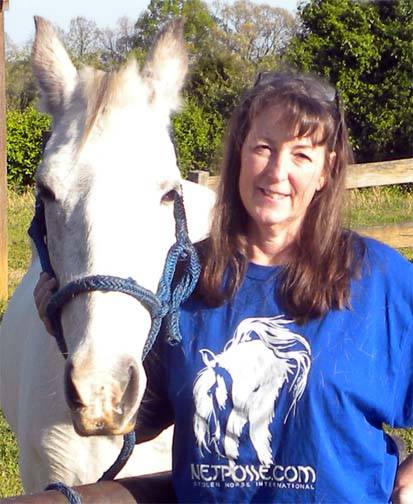 Lori Musil's graphic of Idaho for our shirt.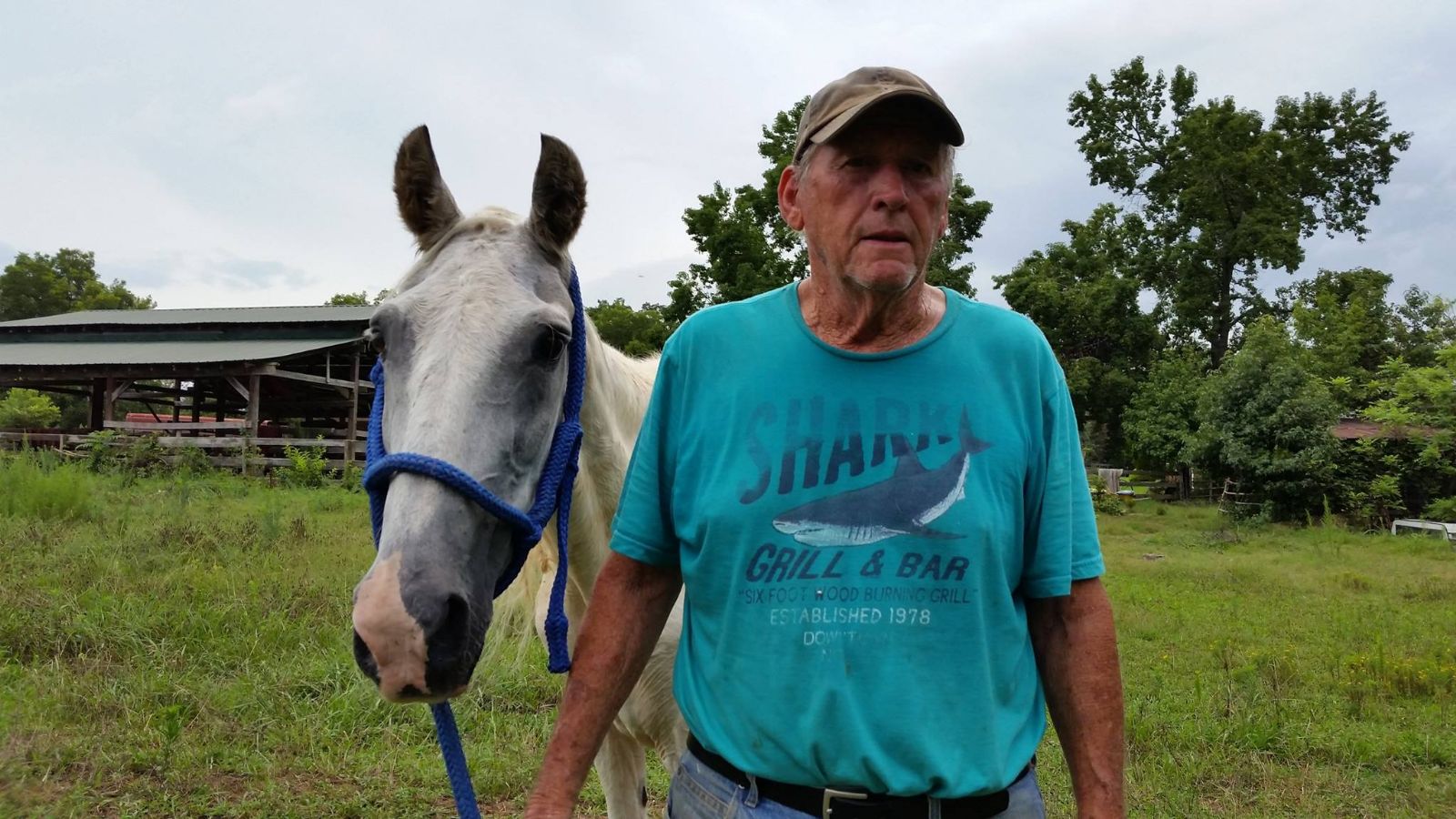 Harold Metcalfe's last walk with Idaho as he took her to her resting place to say goodbye.