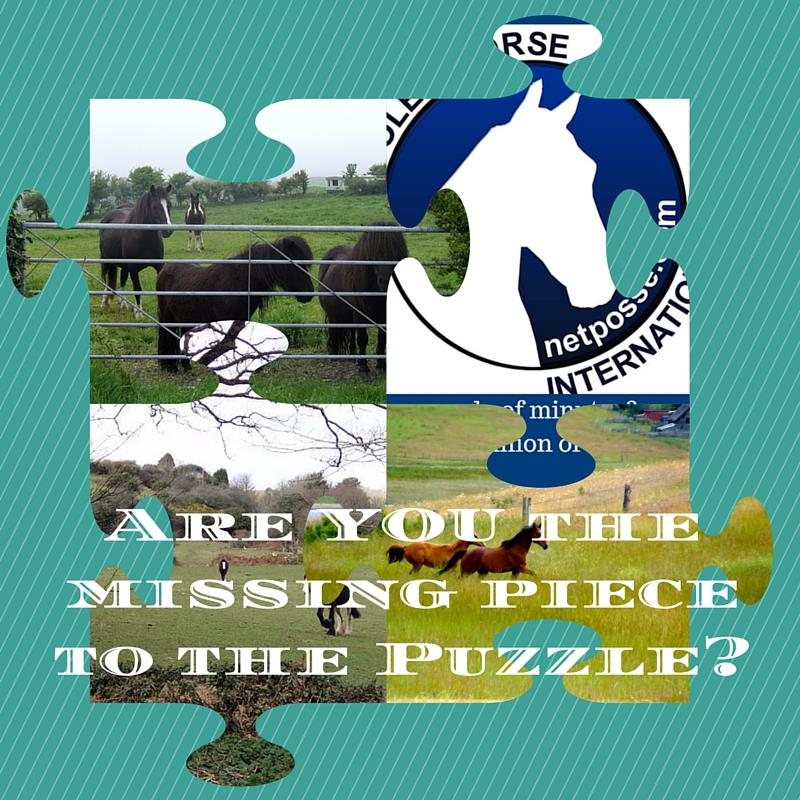 We know that our volunteers have lives because all of us do, too. After all, we are 100% volunteer ourselves.
Now granted, there are levels of involvement with the organization-there always is. That's one of the great things about volunteering, though. You get to decide how much time and energy you have to devote to a cause, group, or person, and then you tell that organization what you are interested in doing for them. If you can make a match, they'll give you something to do.
The great thing is-believe it or not-the organization can actually keep records of the time you spend doing things and credit it on their budget as an 'in-kind' gift. All of this totals up when they go to ask for loans, donations, or grants. That means that, in effect, you give twice- once when you sork and once when the budget is submitted for review. Pretty nifty, huh?
Now-there is a bit of a misinformation or misconception going around that you can't work for Stolen Horse International (NetPosse) if you are involved with rescues or anti-slaughter groups. While it is true that we take NO STAND publicly on these topics, we do have volunteers who have ties to these groups. We have to-they are the ones that can talk to the people who may have access to stolen horses. It is that simple.
If you want to work as a VOLUNTEER for us, these are the things that have to happen before you can 'officially' be called one of our NetPosse Volunteers:
Sign up on the website by filling out a Volunteer application as completely as possible.
Call our office-just think of it as a job interview. We want to go over the application with you for completeness and discuss your ideas about what you want to do, how much time you have available, what contacts you may have, etc. Just part of the process.
You must be on Facebook. That is the primary way we communiicate. If you have an issue about social media, this is not the place for you. It is our primary weapon.
You must be willing to promote Stolen Horse International and the work that we do at every opportunity. This is really pretty easy to do-it just involves mentioning us when you see or hear of someone who has a missing horse, who is looking for microchips, or maybe has a question about how to permanetly ID their horses.
Share all information we put out to all groups and contacts that you may have and ask them to reshare to theirs.
That's the basics. A good sense of humor certainly helps as this can get hectic at times. We are particularly looking for volunteers in KS, MO, NE, WY, CO, ID, SD, ND, WA, OR, CA, NM, AR, TX, MT, and all of Canada. AK may have stolen horses-we're just not hearing about it. HI is the same way. Not ignoring those states-just not getting any information. We can still use people in the rest of the country as well.
HUGE need for people who speak both HORSE and SPANISH. We are getting a lot of horses reported from areas with Spanish speakers who may/may not read English. So we need to put these fliers out in their language. Does not matter your personal views on use of language-if using Spanish will get the horses back, then that's what we need to do. Just a practical matter-but we need somebody who can speak it well enough and knows how to describe a palomino paint mare v a grulla stallion miniature colt. The Google Translator doesn't get the distinction!
Thanks for your interest and cooperation. We really need your help.