Boaz, AL.... A family is grieving for a sweet little gelding named Mr. Nubby. He didn't come up on April 28 with the rest of the horses at Hi Pine Farm.
Two days later, a helper spotted something floating in the back pond. It was the skinned body of Mr. Nubby.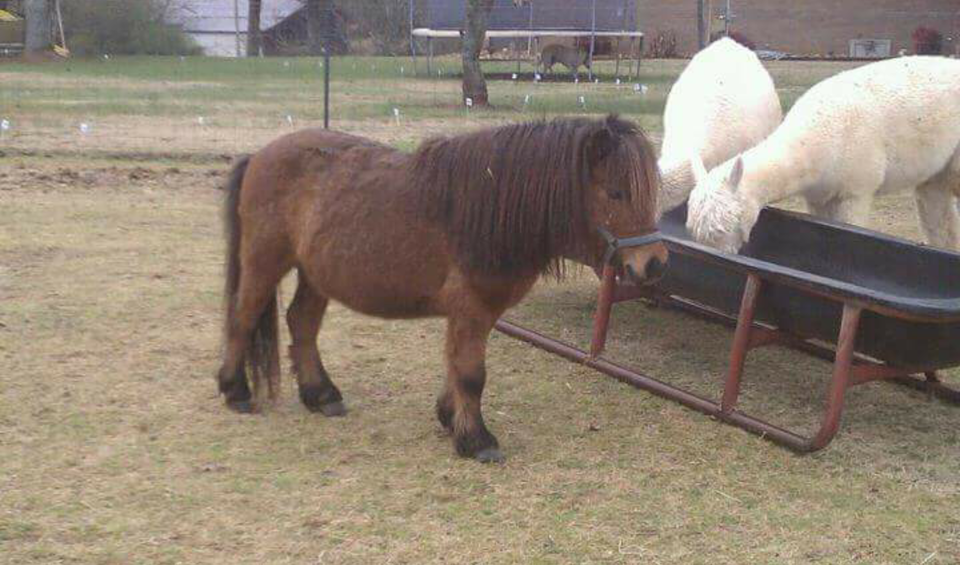 John Tuck, the farm owner, said he waded the 10 feet out to the body to find that the little guy had been shot. The skinning had been done exactly like someone would do a deer.
There were no tire tracks to be found which leads the investigating authorities to believe that whoever is responsible walked onto the property. They have been unable to find the bullet because it went through the body so matching that to a weapon is fruitless. The individual(s) took the skin with him.
The other mini, Peanut, has had some injuries that now they are wondering about. He was found to have some severe rope burns around his neck and an infected wound that they now suspected was from an arrow. Peanut was also very skittish and difficult to catch for several days.
There are other questionable happenings with some of the other animals on the farm. The police believe that someone knows who is responsible.
Police are searching for witnesses, and have asked anyone with information to call the department at (256) 593-6812. Assistant Police Chief Gaskins says that they have few leads so far and are asking the public for any information they might have on the case.
---
A donation or a purchase of microchips from our NetPosse Store helps us continue our Victim's Services Program and Educational Outreach Program. Please consider making a donation to our program or a puchase from our store. All proceeds support the mission work of Stolen Horse International. Click images below for more info.