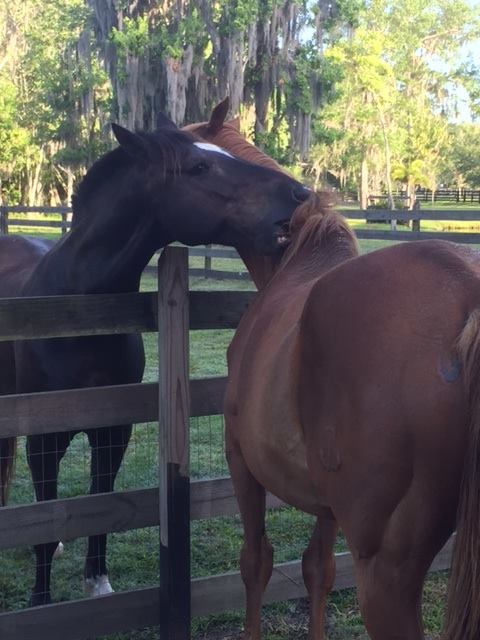 Two well know Mounted Patrol horses, Bentley and Shorty, arrived back home the morning of May 12th after being stolen from their Osceola County paddock earlier this week.
The 10 year old black draft-cross and 22 year old Arabian-cross geldings were taken between the hours of 9 PM and 10 AM May 8th or 9th from their pasture that borders the Orange County and Osceola County line. The two horses are used by the Osceola County Sheriff's Office Mounted Patrol unit.
It was the happy ending that owner Toni Englert hoped for and needed when the two were found on the northern side of Orlando. Neither horse was harmed.
Now the Orange County Sheriff's department is working on tying up loose ends and is continuing to investigate the case.
If you have any information about the theft please call 800-423-8477.
---
A donation or a purchase of microchips from our NetPosse Store helps us continue our Victim's Services Program and Educational Outreach Program. Please consider making a donation to our program or a puchase from our store. All proceeds support the mission work of Stolen Horse International. Click images below for more info.