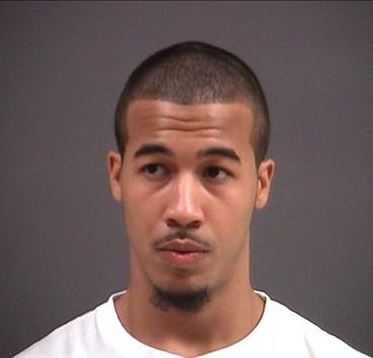 Steven Dunn (Photo: Police/ Chesterfield Co. VA)
CHESTERFIELD COUNTY, VA., October 3, 2013-- Police in Chesterfield County are looking for the person who shot and killed a horse in June.
Have you seen this man in your neighborhood? Stolen Horse International would like to help find him. He could be anywhere in world by now.
According to police, a horse was killed in the 11900 block of Winterpock Road in Virginia on June 30. Responding officers found the animal dead from a gunshot wound. The horse was last seen alive at about 6:30 p.m. on Saturday, June 29.
Police said they have now obtained warrants for Steven A. Dunn, 20, of Greensboro. The warrants state that Dunn will be charged with: Maiming or Killing of Livestock and Reckless Handling of a Firearm.
Anyone with information about Dunn's whereabouts should contact the Chesterfield County Police Department at (804)748-1251.
---
RESOURCE: WFMY-TV 3 News, http://www.digtriad.com/news/local/article/301709/57/Greensboro-Man-Wanted-For-Killing-Horse-In-VA