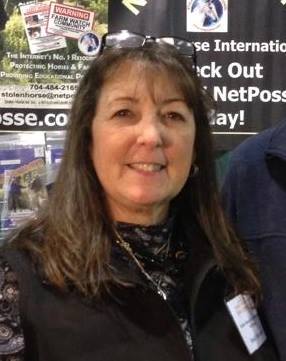 If the weather starts warming up, you can bet your riding boots that Debi Metcalfe starts itching to go traveling and speaking about NetPosse to the public. It's what she does and what she is good at doing. Along the way, she looks for people who will be willing to become sponsors of her travels (which are not cheap), partners with what Stolen Horse International does and represents (we will help your business if you will help ours), and donors that will underwrite our expenses. It's a big job. We have a huge job.

Her first stop will at Lexington, KY at the ALLTECH Arena at the Road To The Horse 2016. This is one of the most highly publicized and well attended events in the country.. People from all disciplines come in to watch the clinicians work their magic. Vendors from every nook and cranny will be there to display and entice your money from your credit card and wallet. There is much to see, do, learn, and soak in at this event. Debi will be there with some of our volunteers to meet you, answer your questions, show you how to microchip your own horse, and supply your needs. Please look for the Stolen Horse International double booth.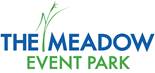 Next up is the Virginia Horse Festival at The Meadow Event Park, Richmond, VA April 1-3. This is a smaller event, but looking at the schedule shows that they are doing a really good job of scheduling in some top flight clinicians and presenters. Debi will have two lectures and one round pen demo in addition to her booth at this event. The first lecture topic is "Going to a Good Home?: How to Make Sure Your Adoption/Lease Agreement Makes That Happen" and the second is "That's My Horse, Give It Back: When Civil Agreements Fail". The round pen demo is on permanent identification of horses and will have live demo of how to do so.
Drop by any of these lectures to learn something new about your horse keeping skills, and to pick up your microchips for your own trusty steeds. It's the best way to prove your ownership of your horse. Or, if you can't make the show, here's your link!