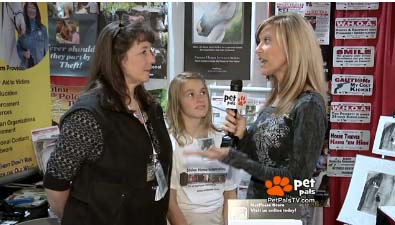 Pet Pals TV Interview
Pet Pals TV - Apr 28, 2012 Features Stolen Horse Internatioinal at the Hoosier Horse Fair in April 2012 in this program. You will see the Stolen Horse International booth at the event showing part of what we do to spread awareness about theft and missing horse situations.
We would like to thank Pet Pals TV for doing this interview and for bringing about more awareness to the plight of missing horse victims around the world.
NetPosse segments starts at marker 12:20.
Please send a note to their Pet Pals TV Facebook page thanking them for helping us to help others.
Pet Pals TV link: http://community.petpalstv.com/video/pet-pals-tv-apr-28-2012
Pet Pals TV Video
NetPosse segments starts at marker 12:20 and continues to 14:47