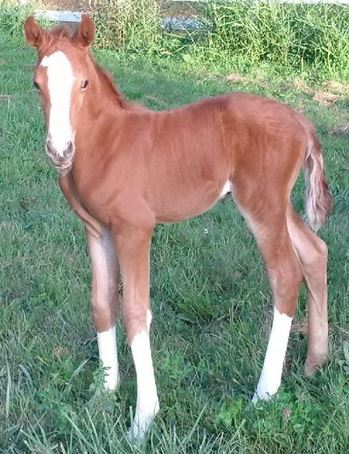 CANADA - Fiona Ross, owner of a missing 12-day-old foal are offering a $5000 reward for the return of the horse the believed to have been stolen.
The foal named Liesel, disappeared from a pasture in the 7500 block of Telegraph Trail Sunday night. The next morning the mother, who was believed to have been sedated, was alone.
It is thought that the mother was sedated so thieves could snatch the foal.
Liesel, an Oldenburg Warmblood bred for show jumping, is valued between #10,000 to $20,000.
Anyone with information please contact Langley RCMP at 604-532-3200 or or call Crime Stoppers anonymously at 1-800-222-8477 (TIPS). .
RESOURCE: Global News CA, by Ted Field, August 8, 2016, http://globalnews.ca/news/2871213/12-day-old-baby-horse-stolen-from-langley-farm/
CTV NEWS Vancouver, Kendra Mangione, August 8, 2016, http://bc.ctvnews.ca/days-old-horse-stolen-on-first-night-in-langley-pasture-1.3019931