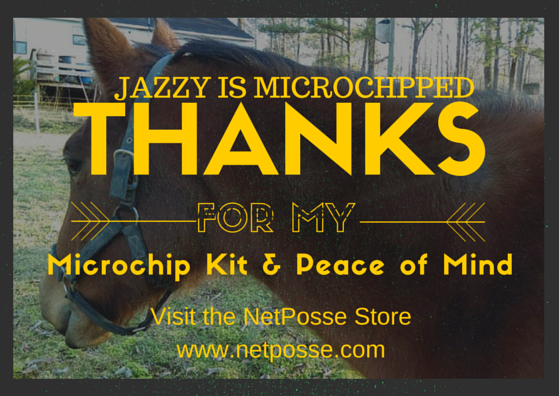 Jazzy has been microchipped! I cannot explain the feeling. It's wonderful to know there is that peace of mind.Thank you Debi Metcalfe and NetPosse.com for giving simple people like me an option to permanently identify out four legged friends. - Nancy Johnson
VISIT THE NETPOSSE STORE FOR YOUR MICROCHIPS
Looking for a microchip for your horse or pet? We have several kits to choose from in two frequencies and three top companies. All kits are made with your animal's safety in mind. We want to make sure you get the right microchip for you.
Have questions? We have answers. Contact us today by email or in the messages section of our Facebook page.