make one
.
If you already have an account you can login and then click on
MY PROFILE / MY ACCOUNT
.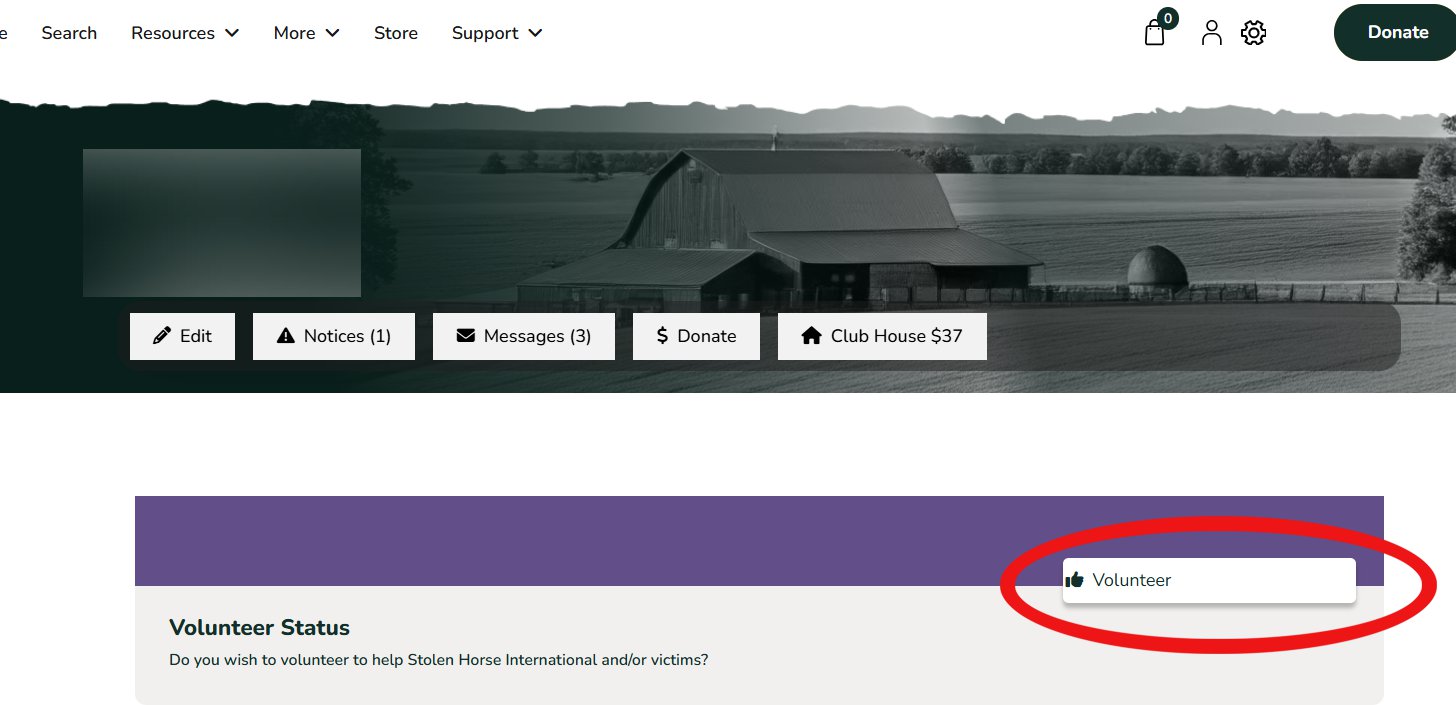 To submit yourself for a volunteer position click on the VOLUNTEER button on the My Account screen.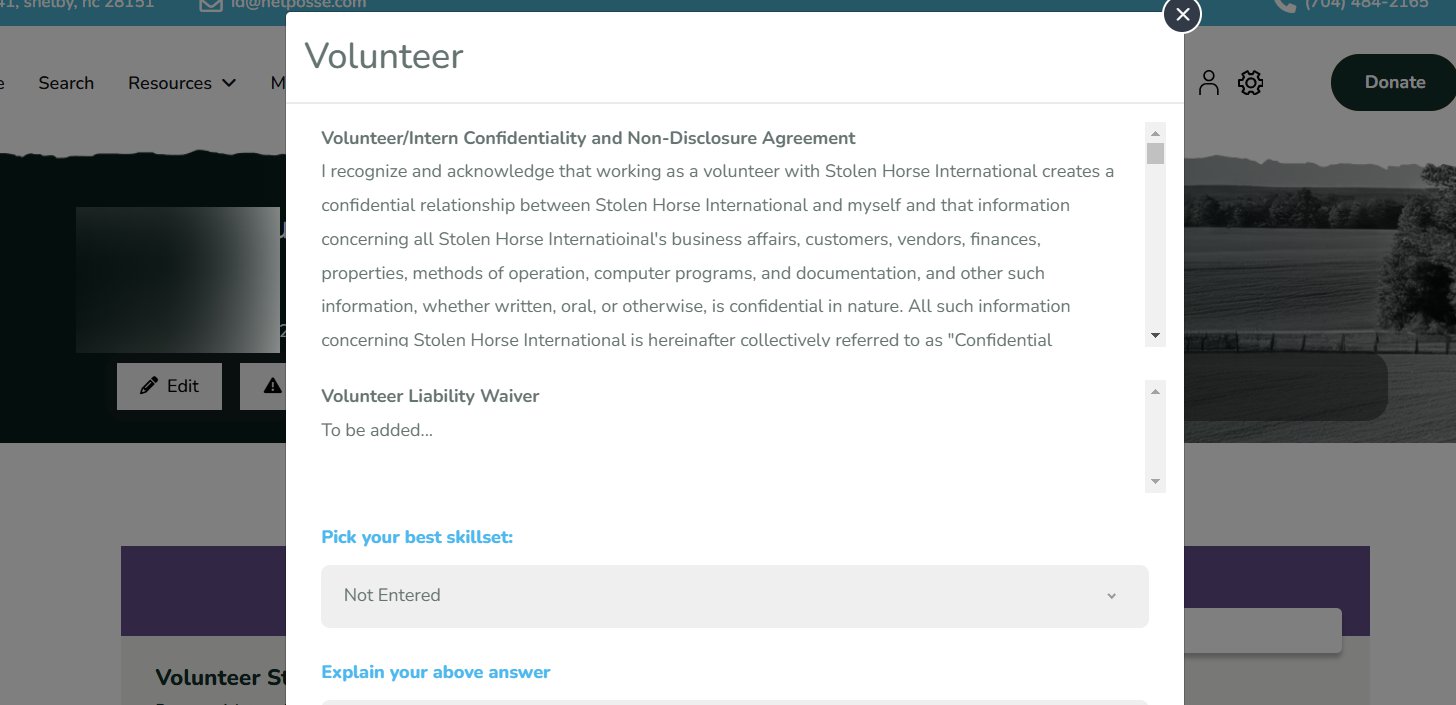 Fill in the Volunteer form to the best of your abilities. The "pick your best skillset" dropdown box will determine what type of roles become available if you are approved as a volunteer.
For social media links please copy and paste the link to your social media profiles such as Facebook, Instagram or Twitter. If you don't use Social Media leave this box blank or say Unknown.
Then click the "I accept the TOS and Waiver" button.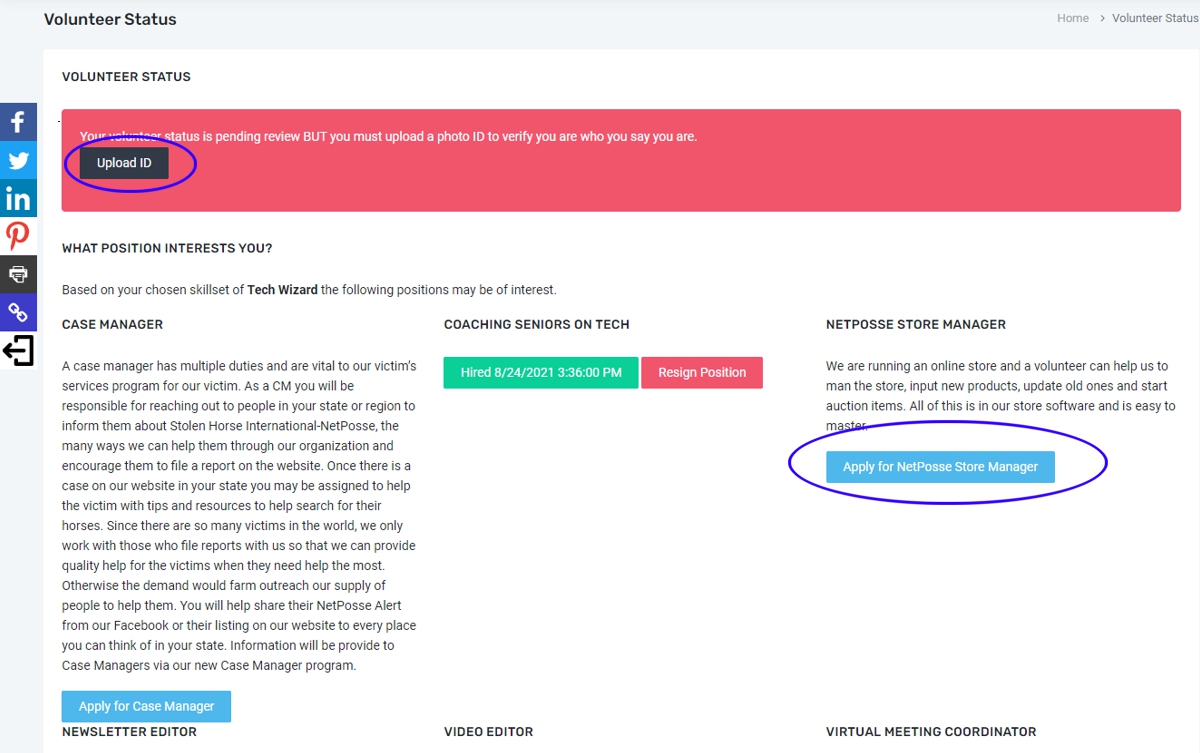 You will then be required to provide a photo ID such as a drivers license by uploading a photo or scan of it to our system.
This is a required step to prove you are who you say you are!
After your photo ID has been uploaded you can click on the APPLY button to apply for any of the listed "jobs" while you wait for a member of the SHI/NetPosse admin team to review and approve/deny your volunteer request.