MY PROFILE / MY ACCOUNT
screen.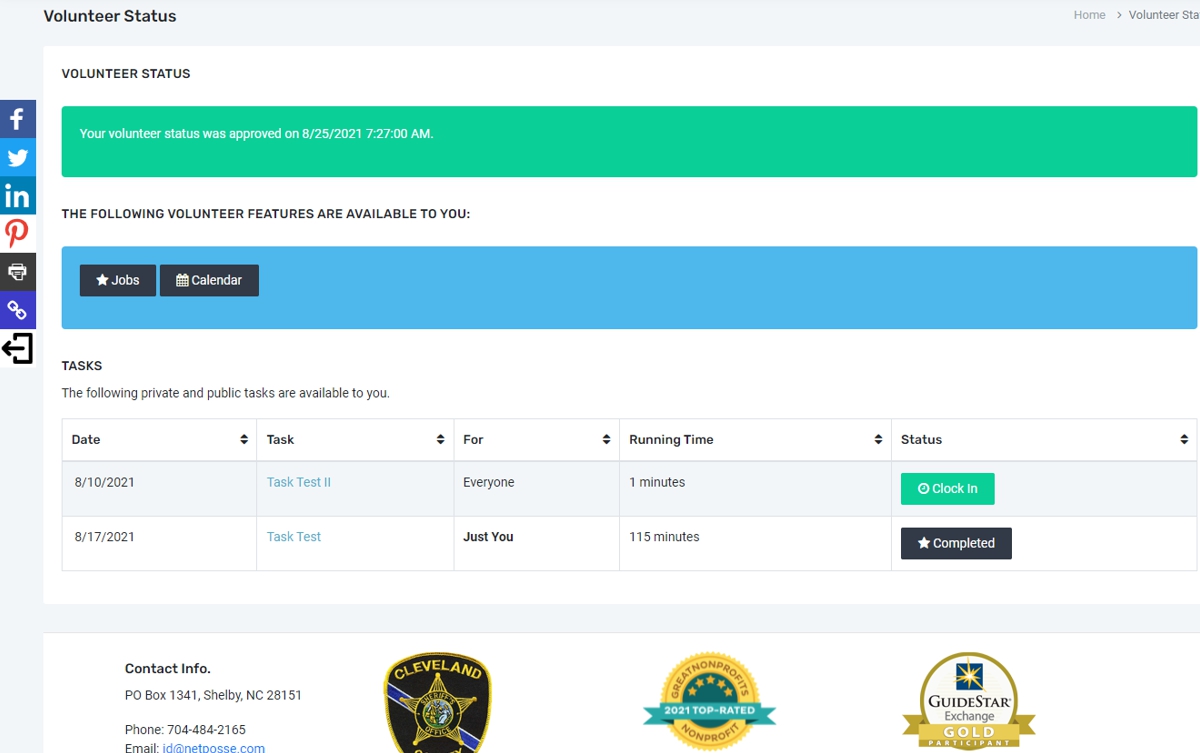 The Volunteer Status screen allows you access to all of the features you have unlocked. This may or may not include Jobs, Calendar and Tasks.
To access advanced Task information click on the name of the Task in the task column as shown in the picture above.
Calendar
The Volunteer Calendar is a way for you as a volunteer and admins to post calendar events and other important dates. Tasks can also be posted here for you or other NetPosse Volunteers to complete.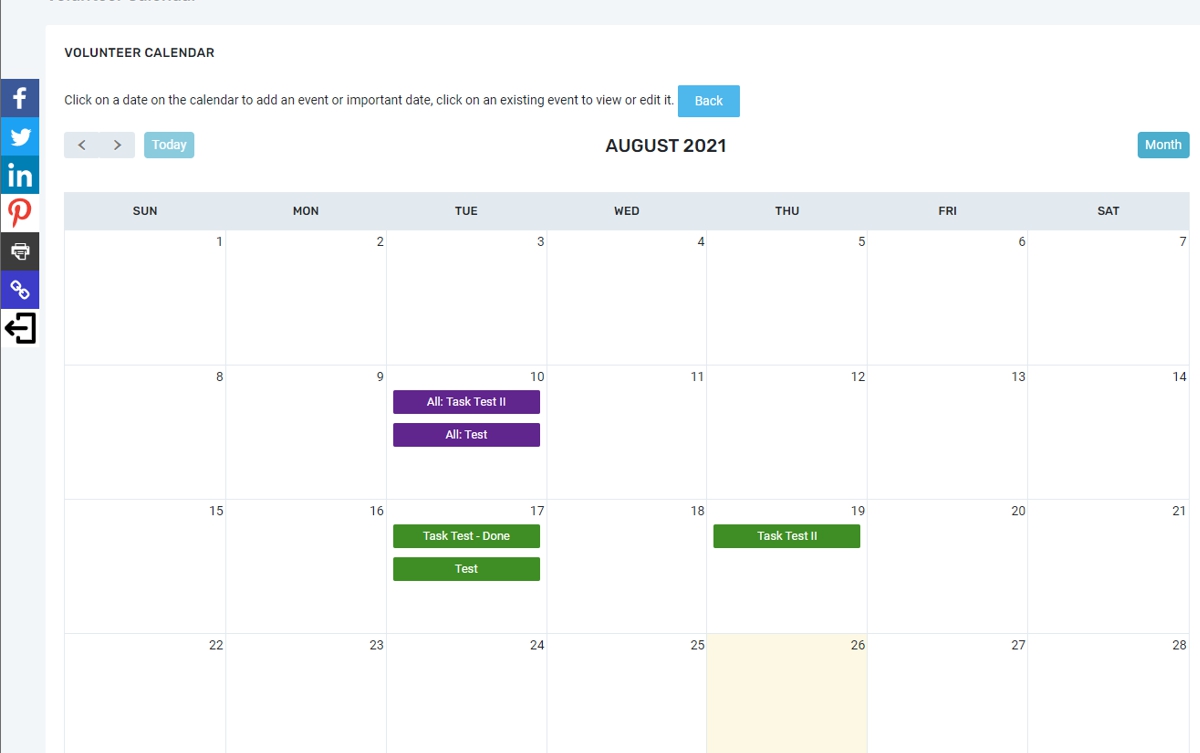 The Calendar looks and functions like a regular calendar, you can view the date and make some minor changes to anything that you have permission to edit. Click on a blank spot to add a new date OR click on an existing event to edit it.
Task Information
The Task Status screen accessible from the Tools page allows you to Clock In and Clock Out of a task. This records the time you have spent working on a task, which may be useful for SHI to know for grants or other funding they are looking to find.
For Tasks where you have logged time you will also be able to make a note against that task what it is you did during that time window.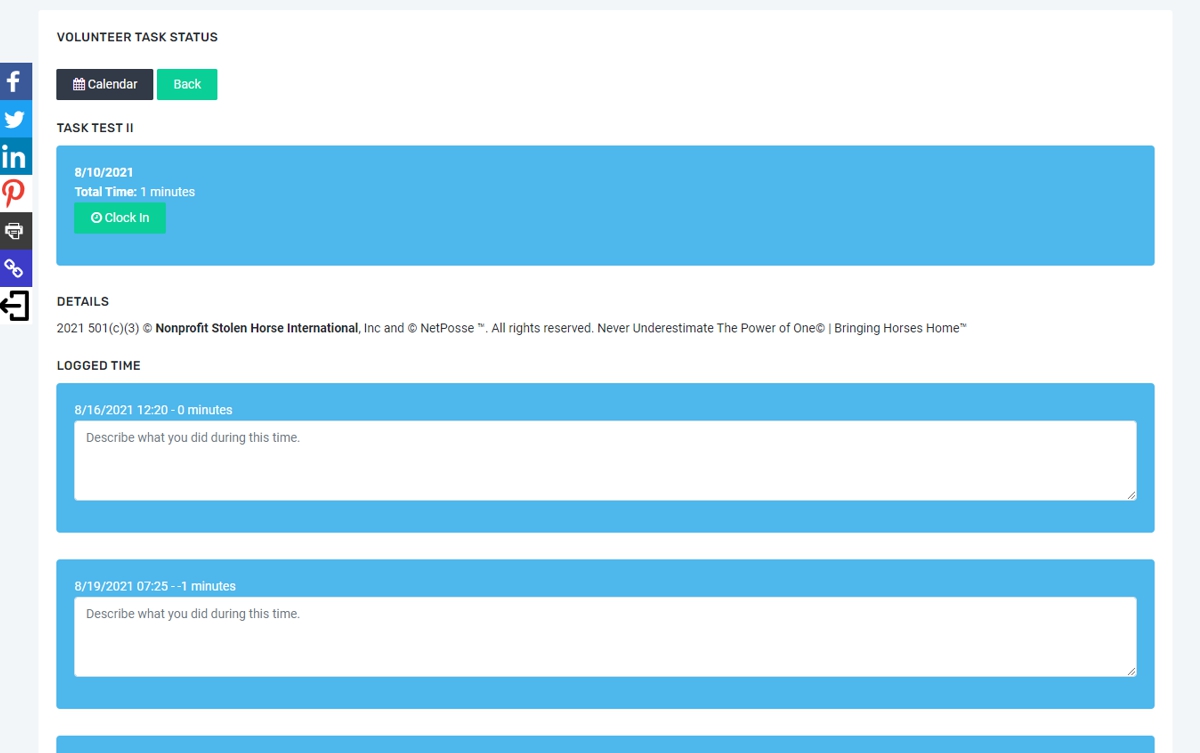 If a Task has been completed you may not be able to access this screen. Although you may still access some general information from the Volunteer Tools screen.
Jobs
Using the JOBS button you can review the Jobs you have applied for, been accepted for, been denied for or been fired/quit from. You can also apply for additional job positions using that screen.
Some of the above described systems MAY automatically send you notification emails to the email address on your account, such as when you are assigned a Task OR accepted as a volunteer.