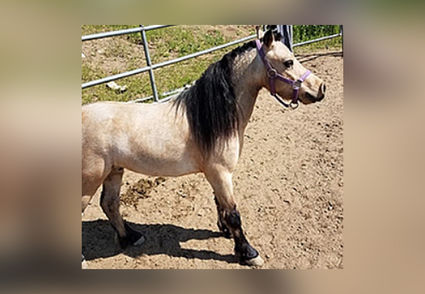 NUEVO - Riverside County Sheriff's Department Perris station deputies were able to recover a stolen miniature pony in Nuevo last week with the help of residents responding to flyers requesting help.
Deputies distributed flyers and news of the theft was shared through various social media sites with NetPosse Alerts sent to tens of thousands by Stolen Horse International.
Click here to read the entire article.
Resource: Valley News, by Valley News Staff, last updated 5/3/2019 at 5:40pm, https://www.myvalleynews.com/story/2019/05/03/regional/perris-deputies-recover-stolen-miniature-pony/65793.html