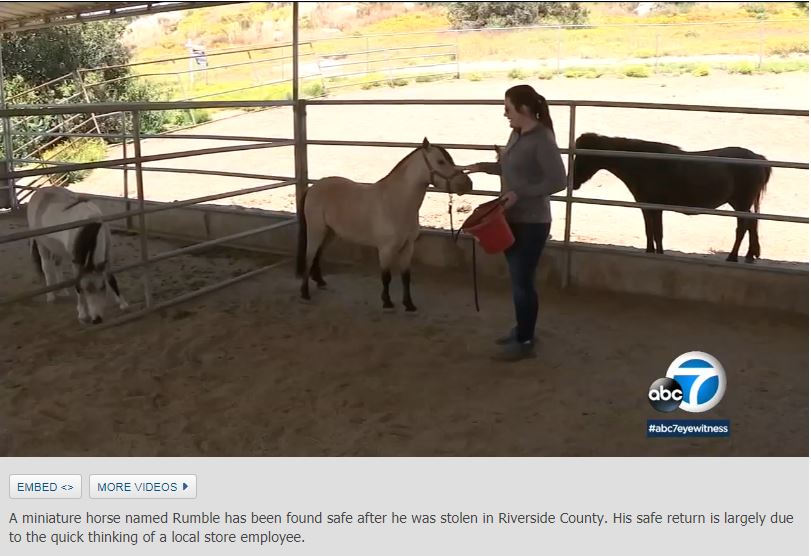 NUEVO, Calif. (KABC) -- A miniature horse named Rumble has been found safe after he was stolen from his pen during a brazen theft in Riverside County. His safe return is largely due to the quick thinking of a local store employee.
Rumble, the 5-year-old buckskin miniature gelding was taken in the middle of the night or early morning hours of April 25, the horse's owner, Brittney Cunningham, said.
Click here to watch the recover video and read the story here.
Resource: ABC NEWS 7, By Rob McMillan and ABC7.com staff, https://abc7.com/rumble-the-mini-horse-found-safe-after-stolen-in-riverside-county/5284228/, Saturday, May 4, 2019 4:37AM