In this particular instance (this isn't the animals involved, but the picture wouldn't upload), a pony and a mini at a rescue had their manes and tails just hacked off. This tail really looks pretty good compared to theirs. That''s how bad it is.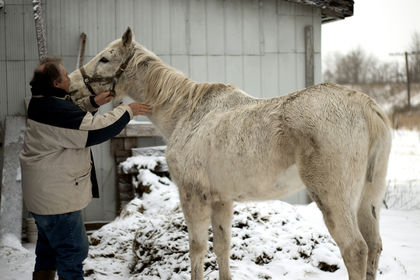 In this instance, the rescue DOES have security cameras-because of work done with feral dogs. However-whoever did this either knew-or was savvy enough about the cameras to avoid them. There was some evidence of tampering as well. There is another mare who suddenly appears in one of the frames of the cameras.
Melissa Borden, manager, does not want to think a volunteer would be responsible for the cutting of the hair, but the incident understandably leaves her on edge.
The thief entered through a broken door. Normally, during the summer months, the doors would be left open for the night air. Now they will be locked shut and a keypad entry will be installed.
As for the pony and mini-they'll need extra help with flies for years to come.
http://www.toledoblade.com/local/2015/04/20/Hair-on-tails-of-2-equinesis-sliced-off-in-Monroe-County.html
---