My Registry
button on the
Profile/Account
screen or use the Registry link from the User drop down menu found in the top right hand corner.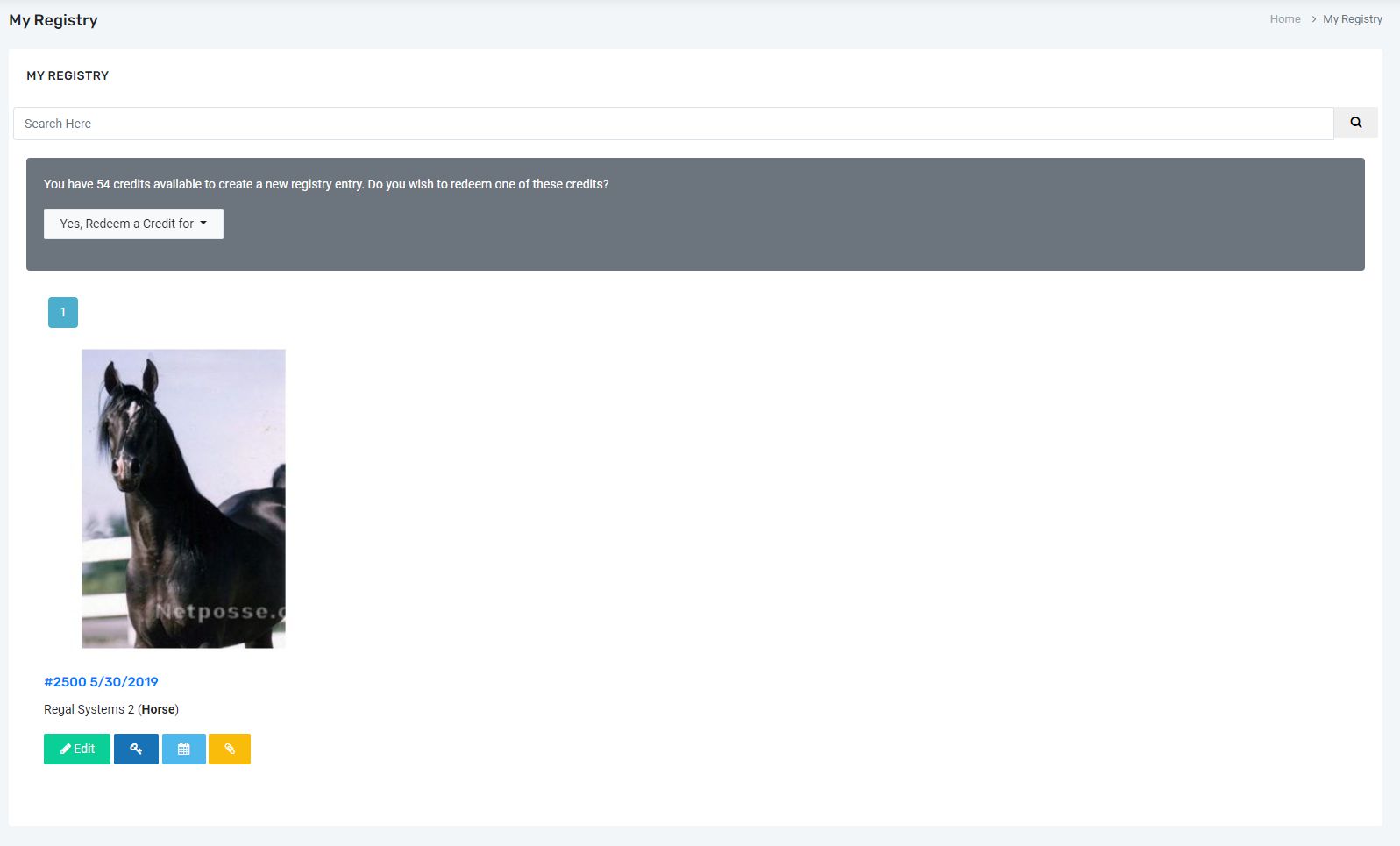 Click the green EDIT button and then click on the gold "RECOVERED" box and follow any on-screen prompts.
Marking a report as recovered changes the report into a registry, allowing you to file a report again for no additional cost should your recovered equine, animal or piece of equipment go missing or be stolen once more.