Use the
My Registry
screen accessible from the Account menu, or
My Account
screen, click the green EDIT button beneath your registry entry.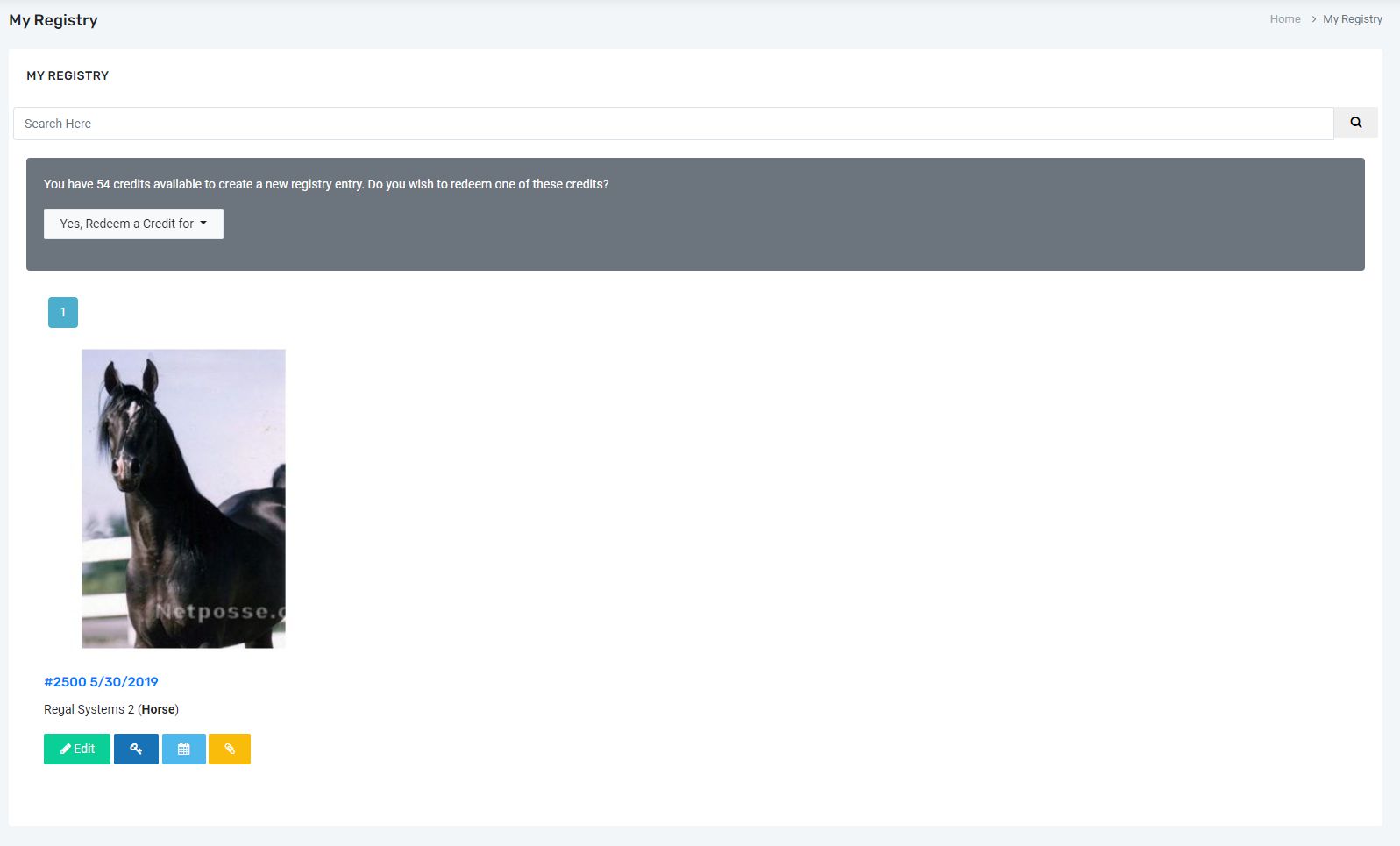 STEP 1 - CHANGE STATUS
Under Public Information on the Edit screen you will have a small MISSING/STOLEN, change status? box. Click on YES o change status and create a report.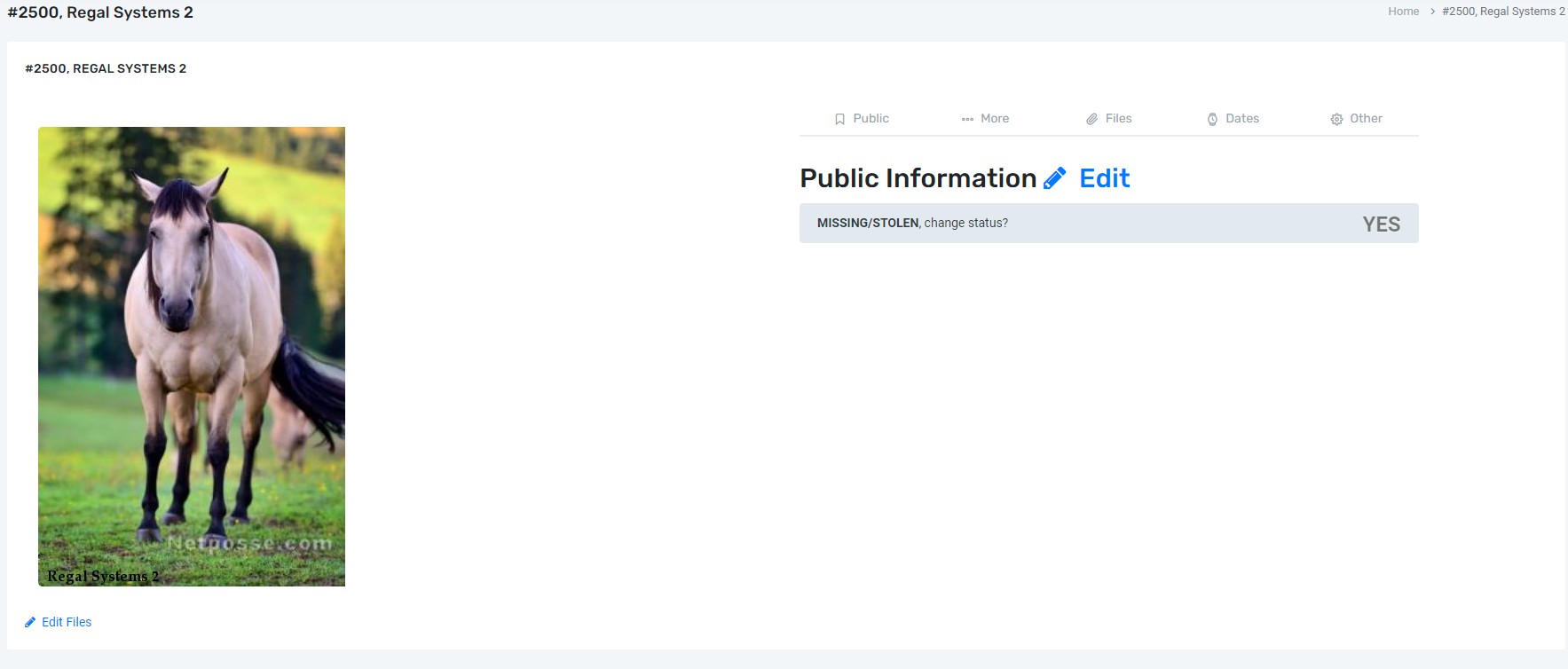 Choose the type of REPORT you are wanting to create from your Registry.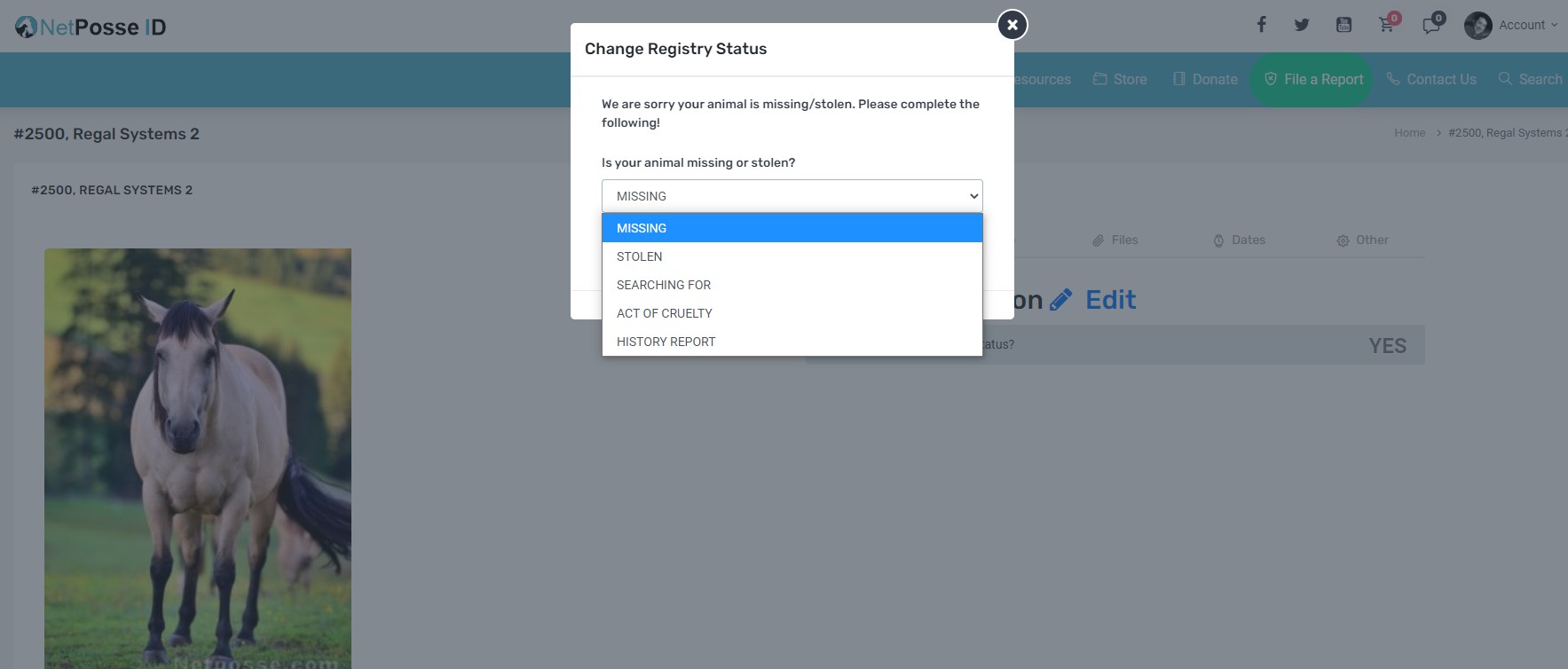 STEP 2 - OPTIONAL ADD-ONS
As a registry owner your report is FREE but you can also add-on additional features that will cost money but potentially enhance your report.
Feel free to CONFIRM at the bottom without choosing any add-ons, or confirm once you have selected the add-ons you want.
If you previously filed a report for this registry entry then the majority of your add-ons will still be selected for your report at no additional cost.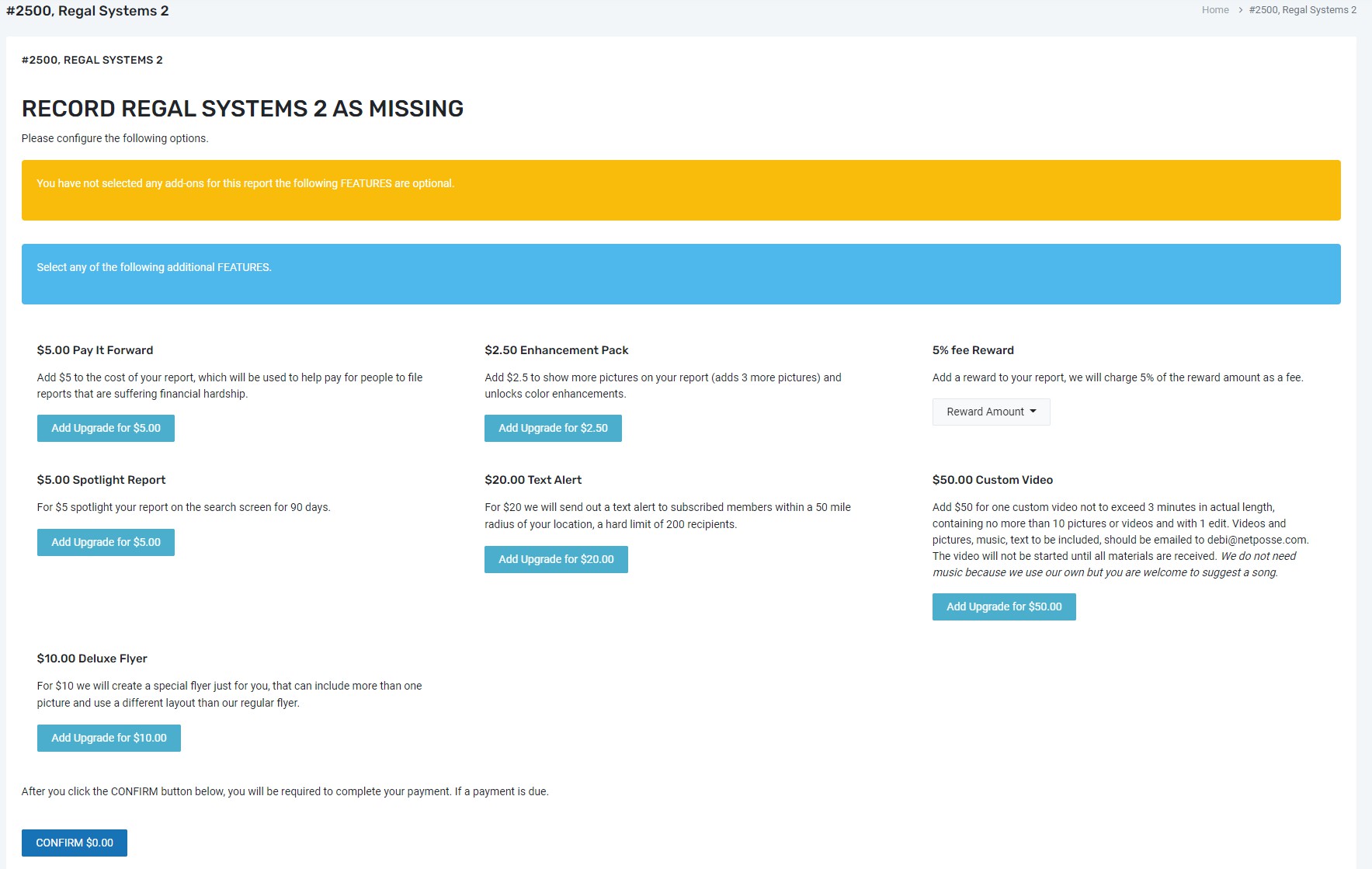 STEP 3 - EDIT REPORT DETAILS
Your report will contain pre-existing data from your report but you will have to enter a report description and the date of the report and possibly a few other fields such as your address if your address is different to the one on file for your account or the incident took place at a different location. Knowing the address is important and helps with searching!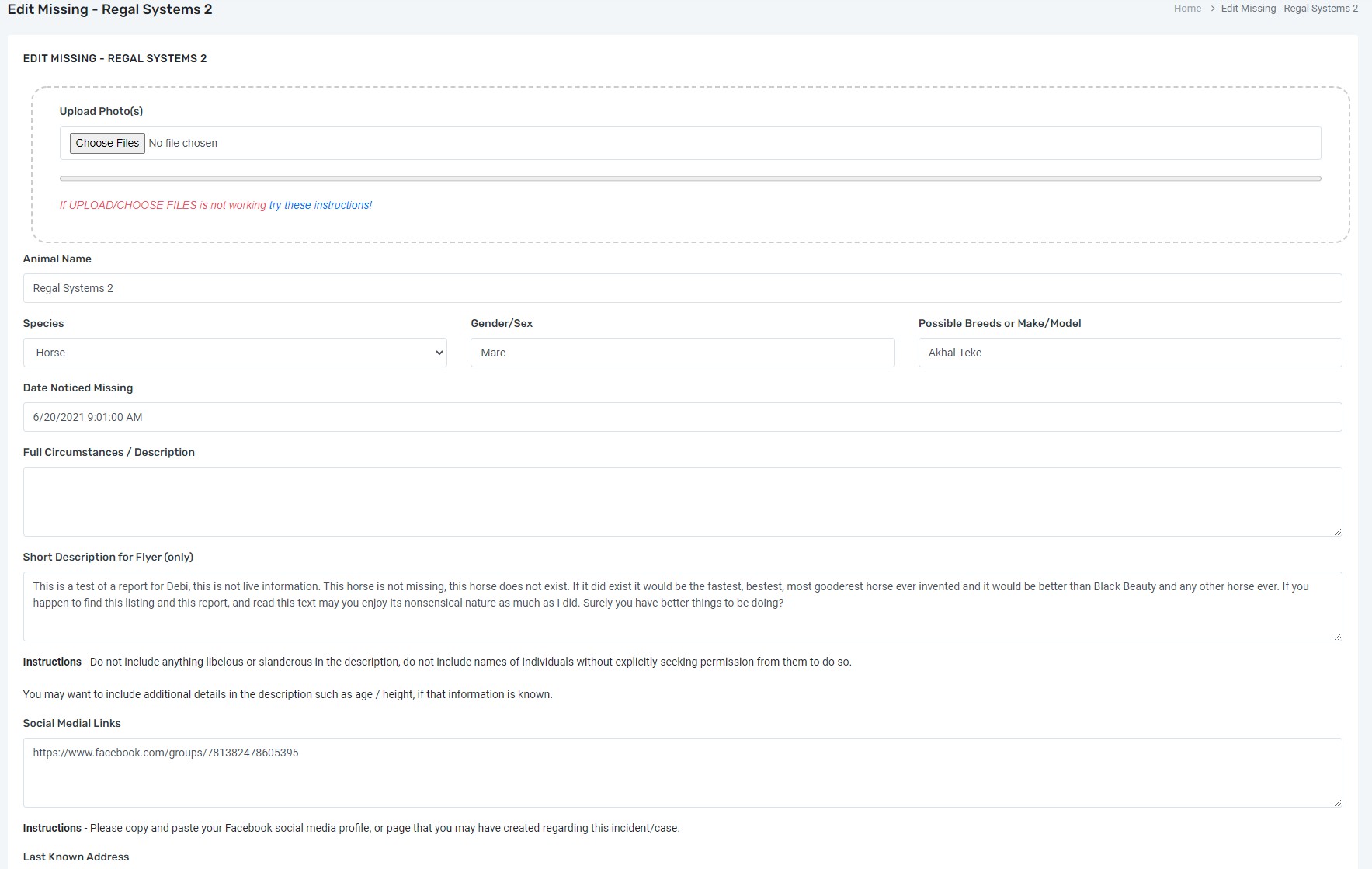 STEP 4 - GENERATE A FLYER
If everything has been entered correctly you will be sent back to where you started, except now instead of the GREY box there will be either a mix of multiple colors or a bunch of RED boxes.

Red boxes typically indicate something is missing, and clicking on a red box will allow you to fix the problem.

If there are no red boxes it is recommended you click on the blue GENERATE FLYER box to have the system automatically generate a flyer for this report.

DO NOT CLICK ON RECOVERED, UNLESS OF COURSE YOUR EQUINE, ANIMAL or EQUIPMENT has been found or the report needs to be closed.