Searching For Horse Near Ashtabula, OH,
NetPosse ID #
: 3244
SEARCHING, have you seen me?
Name
: Out Last Night
Gender
: Mare
Species
: Horse
Breed
:
Description
: Have you seen this horse?? If so please contact person on flyer.
Area Last Seen
: Ashtabula, OH,
Date Last Known
: 4/17/2020 1:10:00 PM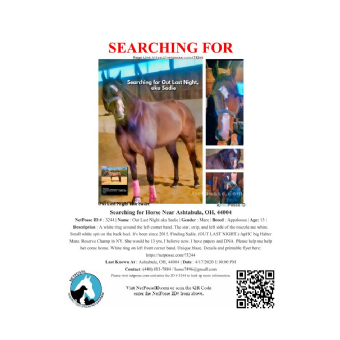 Attachments
There are no attachments to this entry.