Found Horse Near Prineville, Or, 97754
NetPosse ID #
: 3196
FOUND, do you know me?
Gender
: Gelding
Species
: Horse
Breed
: Paint
Description
: Found skinny and wandering in Juniper Acres neighborhood Prineville, Or no one has claimed him. The sheriff is convinced he was dumped.
Area Found
: Prineville, Or, 97754
Date Found
: 3/8/2020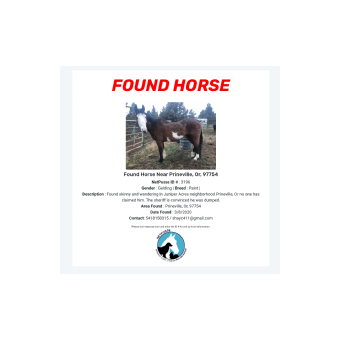 Attachments
There are no attachments to this entry.