Found Dog Near Shelby, NC, 28150
NetPosse ID #
: 3083
FOUND, do you know me?
Gender
: Owner must identify.
Species
: Dog
Breed
: Labrador Retriever
Description
: Found Chocolate Lab in the Zion Church Community near Hwy 226 and Barbee Rd. If you have lost a Lab please give us a call and ID this dog.
Area Found
: Shelby, NC, 28150
Date Found
: 1/6/2020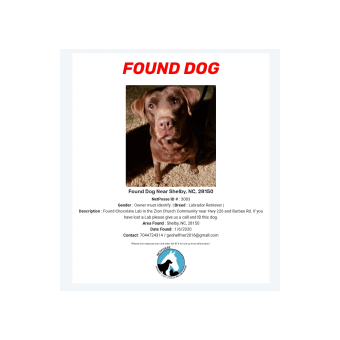 Attachments
There are no attachments to this entry.