Missing Horse Near Clarksville, TN, 37043
NetPosse ID #
: 2948
MISSING, have you seen me?
Name
: Lily
Species
: Horse
Breed
: Paint TOBIANO
Description
:
She had gotten out the day before by bending the fence. We put her back and fixed the fence so that she couldn't get out again. Next day, she wasn't there. We thought she had bent the fence again, but when we looked, the fence wasn't bent or broken. We suspect someone came and took her, but we don't have any evidence. Nobody saw anything.
Area Last Seen
: Clarksville, TN, 37043
Date Lost
: 4/13/2019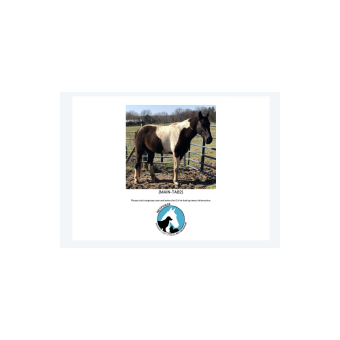 Attachments
There are no attachments to this entry.