Missing Horse Near Custer, SD, 57730
NetPosse ID #
: 2896
MISSING, have you seen me?
Name
: See Heart Chex
Gender
: Gelding
Species
: Horse
Breed
: Quarter Horse
Description
: Last seen on 9/21/19 at the Custer State Park, SD. The 3-year-old gelding that is missing from South DAkota, was spooked by a hiker with a dog. We think he ran West on Badger Clark Trail and Barnes Canyon Rd. We have searched extensively for him for the last 5 weeks(October 28th). With No signs of him or saddle. He is a registered with AQHA. The Brand on his left shoulder is the letter C with a heart underneath. He is around 14 hands, dark Gray, his face is starting to gray out. He has not much of mane. Park rangers and law enforcement are searching for this horse.On September 21st, 2019 at about 3:30 pm, when this happened at Custer State Park, the Buffalo Round Up was going to start the following weekend. The location was near the French Creek Horse Camp. Off of hwy 16A and hwy 87 to Blue Bell Lodge. There were many visitors at the park at this time and I was praying someone would have seen this horse running alone possible with all tack. October, 3rd Elk hunters were allowed hunting in the park and all were notified to watch out for a horse. He may still be fully tacked with an endurance saddle, breast collar and bridle. If he did loose these items he may have some scares or be injured. Text Stephanie: cell 307-629-0136 HOme number is 1-605-749-2281 email address: sgbushys@gmail.com PLEASE HELP ME BRING MY HORSE HOME. WE LOVE HIM AND MISS HIM DEARLY. Custer State Park: Call (605) 255-4515
Area Last Seen
: Custer, SD, 57730
Date Lost
: 9/21/2019 3:30:00 PM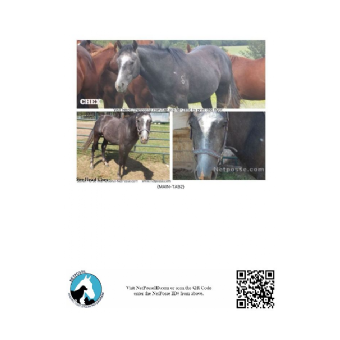 Attachments
There are no attachments to this entry.