Missing Horse Near Custer, SD, 57730
NetPosse ID #
: 2896
MISSING, have you seen me?
Name
: See Heart Chex
Gender
: gelding
Species
: Horse
Breed
: Quarter Horse
Description
: Last seen on 9/21/19 at the Custer State Park, SD. The 3-year-old gelding that is missing from SD and was spooked by a hiker with a dog. We think he ran West on Badger Clark Trail and Barnes Canyon Rd. Brand on the left shoulder that is letter C and heart underneath. He is short and around 14 hands. Black feet. Dark grey. No mane. Thick neck. Very gentle. Park rangers and law enforcement are searching for this horse. Elk hunters are hunting in this park now. and hopefully, are searching for him as well. He may still be fully tacked with an endurance saddle. Decorated breast collar with silver conchos. Text Stephanie: cell 307-629-0136 Custer State Park: Call (605) 255-4515
Area Last Seen
: Custer, SD, 57730
Date Lost
: 10/3/2019 11:48:00 AM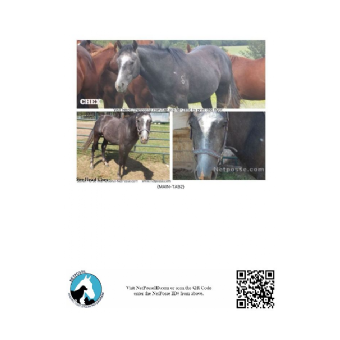 Attachments
There are no attachments to this entry.