Missing Horse Near Memphis , TN, 38109
NetPosse ID #
: 2575
MISSING, have you seen me?
Name
: Nona
Gender
: Mare
Species
: Horse
Breed
: Apha (paint)
Description
: Farm was burglarized on June 23rd and horse fence was torn down. Three horses went missing and one was recovered 5 miles away near a railroad track. Nona the mare pictured and a yearling palomino colt is missing. Nona is deaf so this is making it even harder to located and track her down. This mare was leased out and I'm the owner and live states away trying to locate her.
Area Last Seen
: Memphis , TN, 38109
Date Lost
: 6/23/2019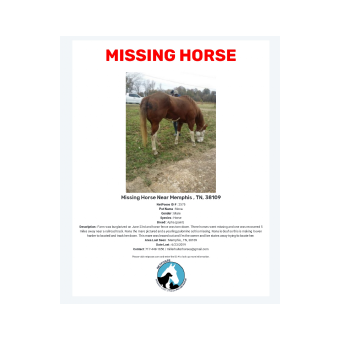 Attachments
There are no attachments to this entry.