Horse Cruelty Near Buckeye, AZ, 85326
NetPosse ID #
: 2526
Do you have important information to close this case?
Name
: Indigo Blue
Gender
: Gelding
Species
: Horse
Breed
: Paint
Description
:
I had a verbal and text feed lease agreement with someone I thought was a friend I had been boarding my horses at her home and fell on to some financial struggles so I was going to have to sell my horses. We agreed she would keep them for me until I got back on my feet under a feed lease. Well that did not happen she sold them and didn't tell me. I only found out when I saw this one posted on Facebook for sale by her daughter. She used my profile pics to advertise him and had the completely wrong information about his age and height. I confronted them and they kept saying he was gone. I contacted the sherrifs dept.  I was able to find the new owner who reached out to me before purchasing him concerned he was stolen which he was and she purchased him anyway and refused to tell me she had him after the fact. I have no idea where he is now and I have still been looking for 3 years. The ex friend has since had her own karma for animal abuse. And I have found out through others she has done similar things to multiple people. I have recovered the other horse she stole from me just this last December in 2018.
Incident Area
: Buckeye, AZ, 85326
Incident Date
: 5/1/2016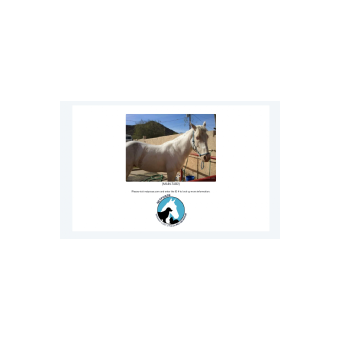 Attachments
There are no attachments to this entry.