PRESS RELEASE
FOR IMMEDIATE RELEASE
Stolen Horse International
Contact: Debi Metcalfe
704-472-4314
debi@netposse.com
Fallon Blackwood, Former Tuskegee Veterinary Graduate Set to Face Charges in Blount County Trial
May 19, 2023 - A former Tuskegee University veterinary student, arrested in Alabama in 2018, will appear at her trial at the Blount County, Alabama, court on May 24, 2023. The victims in this indictment will finally have their day in court.
Fallon Danielle Blackwood was 24 when deputies took her into custody on a 13-count indictment in 2018, charging her with unlawfully bringing property from other states into Alabama.
According to the indictment, the property, which was the victim's horses, was obtained by false pretense with the intent to defraud, in violation of Section 13A-8-21 of the Alabama Criminal Code, against the peace and dignity of the State of Alabama.
The charges in Alabama were not the first. Arrested at the Tuskegee University vet school, Blackwood faced previous charges in North Carolina.
In one of the cases, Blackwood pled guilty to a felony for obtaining horses under false pretenses before selling them to horse slaughter. A Martin County judge ordered Fallon Blackwood, of Alabama, not to own or be around horses [or other animals] even at rodeos for two years. Blackwood was sentenced to probation, fines, and fees of just over $1600.
Blackwood allegedly took horses from owners promising to love and care for them and enticed the owners to do so by telling them she was a vet student at Tuskegee University.
However, upon information and belief, she sold them to kill buyers in the horse auction business. Most horses are believed to have been slaughtered in Mexico for meat.
The case took life after Lindsay Rosentrater, then living in Georgia, told her story on social media after learning of Willie's fate while in Blackwood's possession.
Rosentrater checked on Willie often. It wasn't until Blackwood refused to send the requested photos of Willie that she became suspicious and worried. Her suspicions of wrongdoing were later confirmed.
Blackwoods, alleged scheme to defraud horse owners was unraveled by Stolen Horse International, also known as NetPosse. Anyone can view the reports filed by the victims by typing Fallon Blackwood into the search feature on the website, www.netposse.org.
Willy was the first horse of 63 horses from six states reported to Stolen Horse International, NetPosse. Additionally, NetPosse has since learned of a great many other horses taken by Fallon Blackwood.
This nonprofit organization specializes in bringing missing and stolen horses home and has done so for over 25 years.
Rosentrater eventually won a judgment against Blackwood in Georgia. Next week she can unite with other victims as they face Blackwood in court in Oneota, Alabama.
On Wednesday morning, at 8:00 am Central (Alabama) time, after five years of waiting, the victims and horse owners attending the trial will see how the Blount County jury views theft by deception of horses.
Five years ago, this case was on everyone's tongue, and a timely trial would fill the court with press and many concerned horse lovers. After many years of delays, a defense team in this type of case would hope everyone has forgotten and that the lack of court attendance will show that only a few people care about horses. Please help us keep this from happening.
Join the victims in court and show that regardless of the outcome, the lives of these horses and the heartache of the victims matter.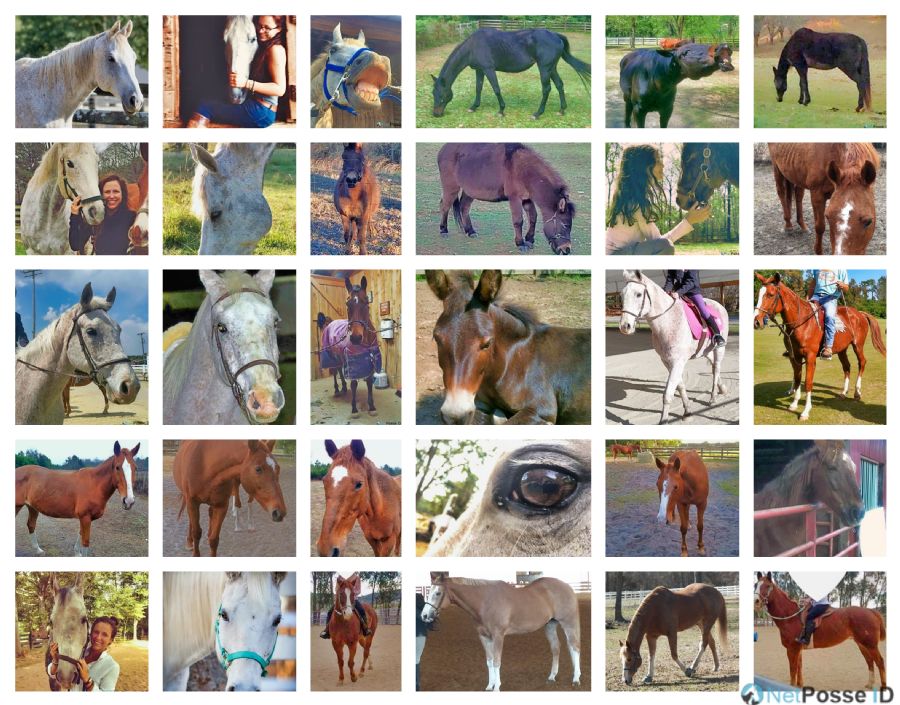 These horse are listed in the Alabama indictment.