Robert Hill of Rutherford County, NC, along with his children and grandchildren are grieving the lost of their beloved Blackjack. The 21-year-old horse was found at the family farm on Arrowood Road, shot and killed.
Hill has lived on the farm all his life and cannot imagine why anyone would hurt such a loving horse, especially while one of his grandchildren was fighting for his life after open-heart surgery.
Rutherford County Sheriff's deputies said there have not been any recent crimes similar to this one in the country. They are wrong. Just recently another horse was shot and killed in Texas.
Debi Metcalfe, founder of Stolen Horse International-NetPosse says, "This is a crime that has been increasing in numbers over the past few years. This is not even the first horse in this area that was shot over the last couple of years. All one has to do is search Google to come up with stories nationwide. I am baffled by why anyone would do such a thing."
The case remains under investigation. Anyone with any information on the shooting and killing of Blackjack is urged to contact the Rutherford County Sheriff's Office at 828-287-6247.

To read more about this story, scroll down and click on the links in the comment section.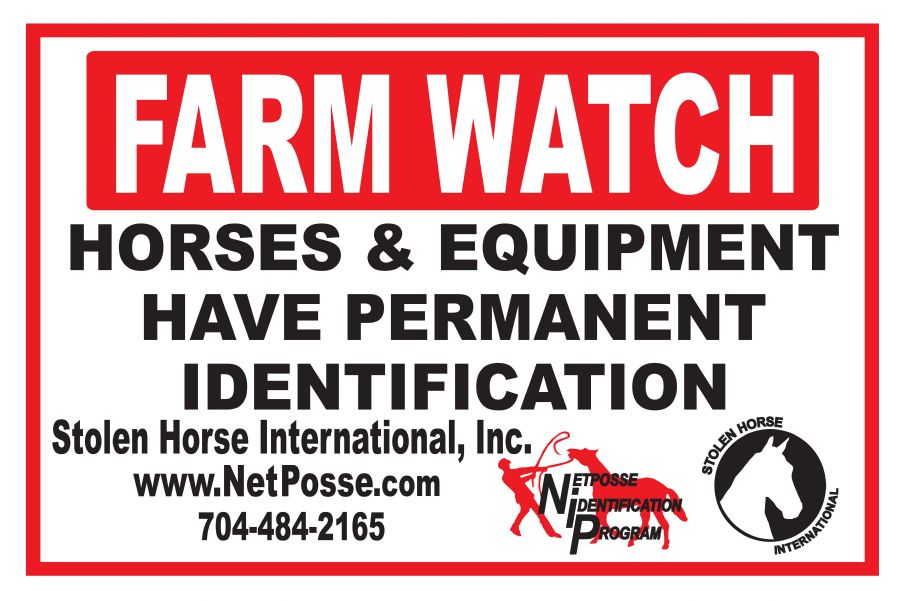 Purchase this sign for your farm and for your neighbor's farms. Work together. Be watchful!