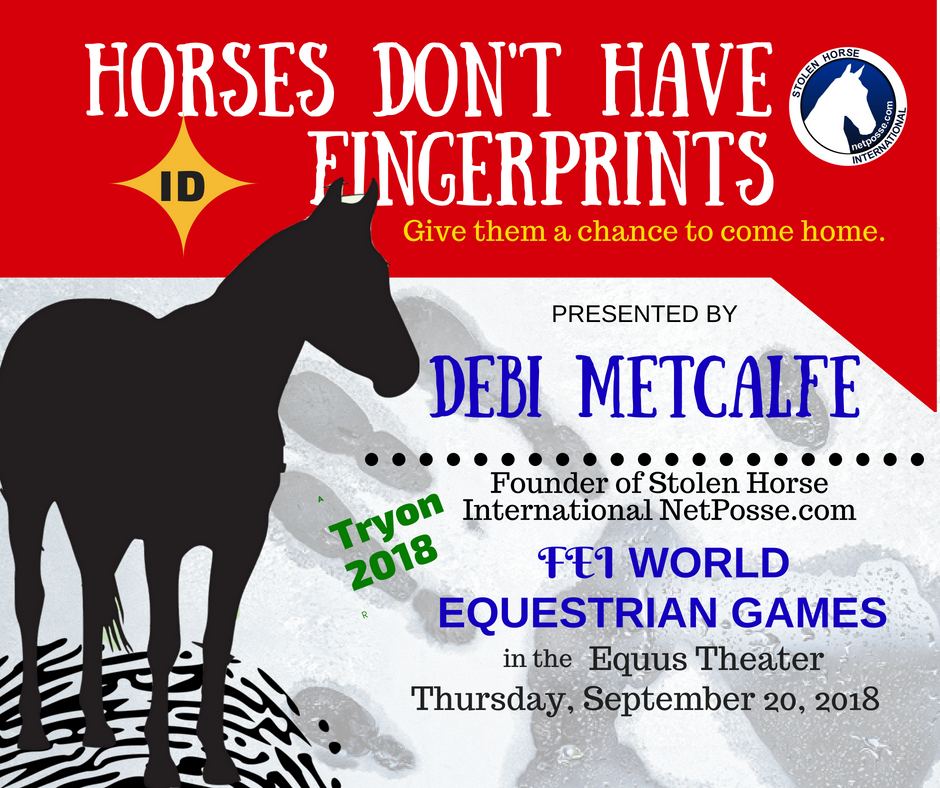 Don't miss our founder Debi Metcalfe at the World Equestrian Games, Tryon 2018 on Thursday, September 20th at 11 am.
She will presenting, Horses Don't Have Fingerprints.
Identifying your horse is the best way of safeguarding that, when something unexpected happens, you and your horse will be together again. Give them a chance to come home.
Debi Metcalfe, reviews the top 10 things she has learned about the importance of equine identification. She's a professional speaker, author, and the founder of the nonprofit organization Stolen Horse International, Inc., also known as NetPosse.com. The list is based on her experience working with thousands of victims and horse owners over the last 20 years. From the why to the how this session will give you the basics of equine identification, one of the most misunderstood equine topics in 2018.
See all World Equestrian Games speakers here: https://tryon2018.com/page/presentations