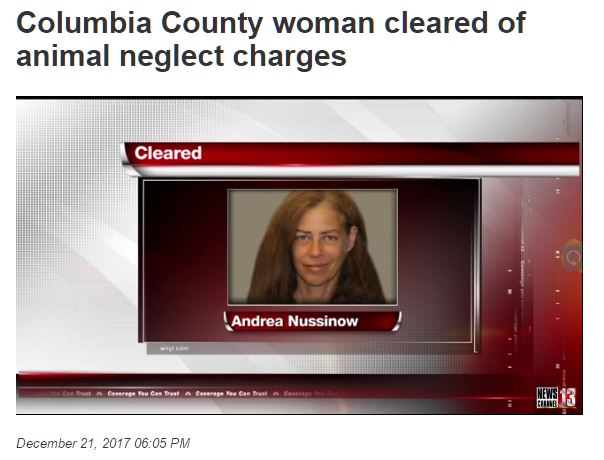 On December 21, 2017, WNYT.com reported that Andrea Nussinow has been cleared of animal neglect charges.
According to the article, back in July, state police said a vet determined several horses in her care were emaciated and in poor health.
The case went to a grand jury, which issued a "no bill." That means jurors found there was not even minimal probable cause to arrest Nussinow.