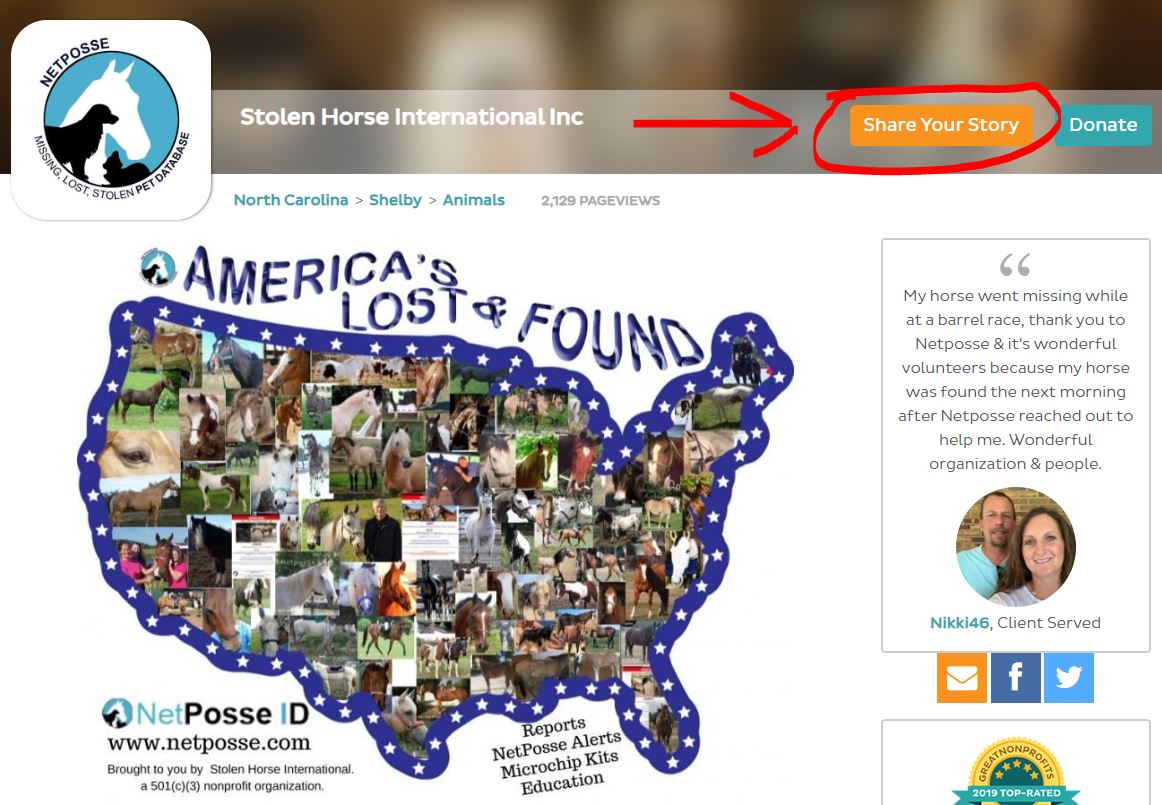 Click the image to go to the above page.

SHARE YOUR STORY FOR STOLEN HORSE INTERNATIONAL ON GREATNONPROFITS

We would like to invite you to write and read reviews for Stolen Horse International, also known as NetPosse, located in North Carolina on the GREATNONPROFITS website. Reviews are a vivid, emotionally engaging, and authentic way to tell the story of a nonprofit's work. You can help others learn about our nonprofit mission work by sharing your experience. We deeply appreciate your generosity and will forever remember your kindness. We really appreciate you taking the time out to share your experience with us.

Helpful Instructions
There are several ways you can access our page on GREATNONPROFITS to write your review. You can go to the website and type in STOLEN HORSE INTERNATIONAL or you can click on the direct link to our page, pictured below.
Keep in mind that you do have to create an account on their page so that your review shows up publicly. You do not have to put your name in the review. You can choose a user name that shows up instead.


Go to the website
by using this link
and search for STOLEN HORSE INTERNATIONAL in NC.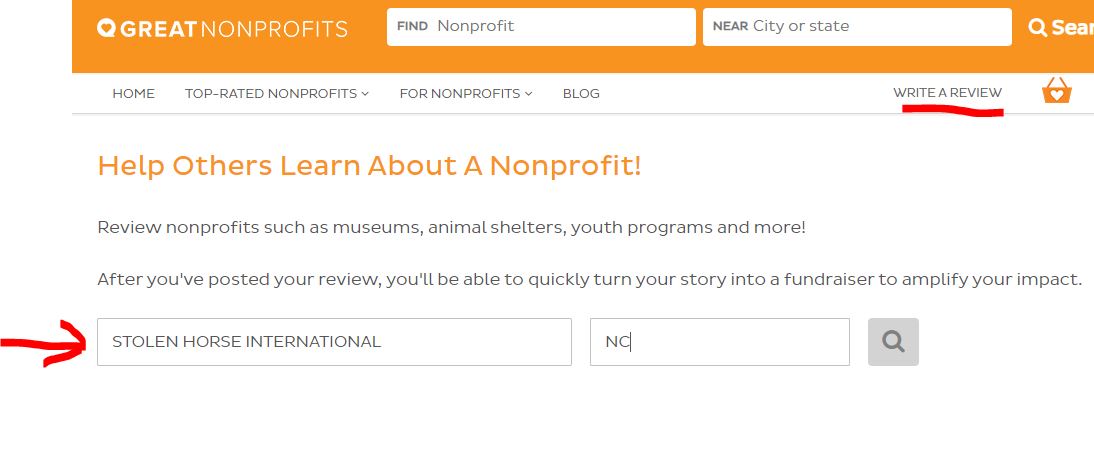 You can go directly to our page on GREATNONPROFITS by clicking the image below.
1. Sign up for an account. 2. Write a review. 3. Rate the organization with the stars. 4. Add a photo if you want. 5. Choose your roll. 5. Post the review.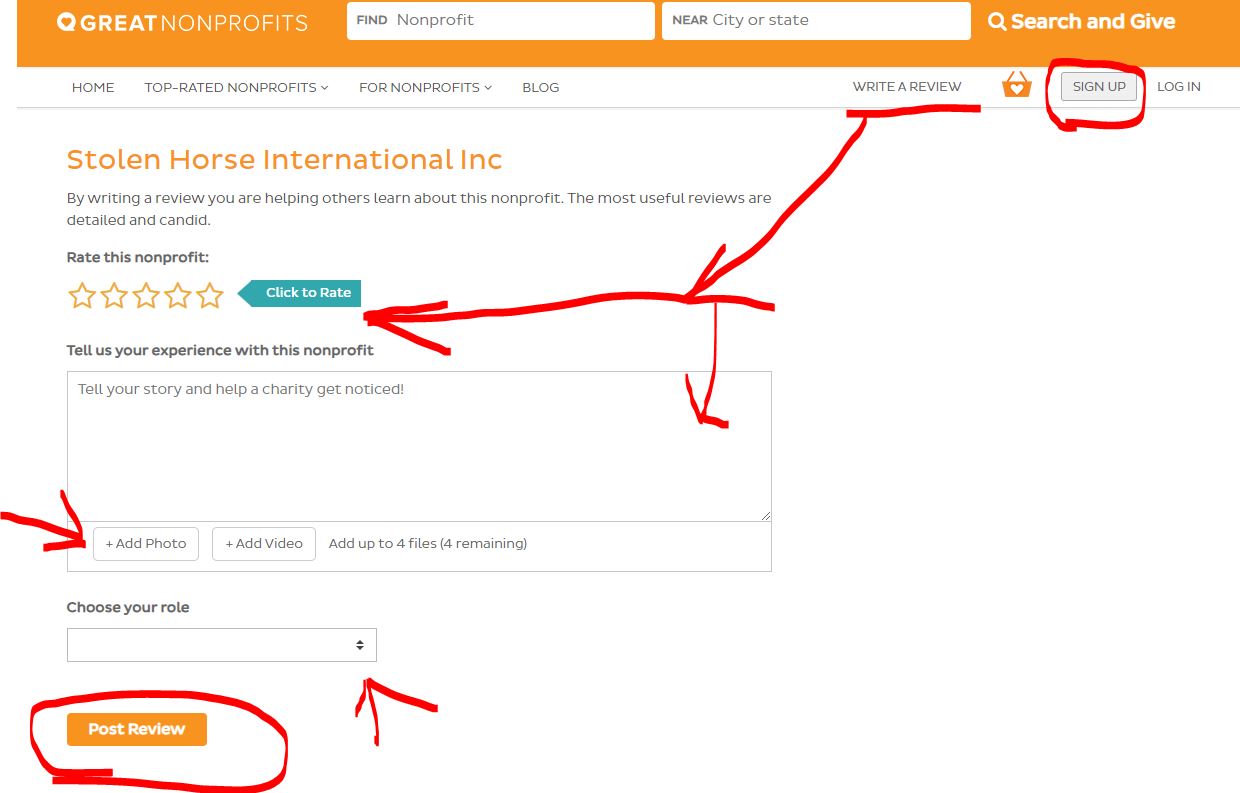 Back