Stolen Horse Near Lancaster , OH, 43130
NetPosse ID #
: 3242
STOLEN, have you seen me?
Name
: Elliot
Gender
: Gelding
Species
: Horse
Breed
: Appaloosa (solid)
Description
: 14.2 hand solid Appaloosa, bay with white star. Currently body clipped. Barefoot. 3 year old gelding Elliot was taken from his stall between 9pm and 7am on 4/16, his blanket was removed before he was taken. It is believed that it was a previous owner. He was taken from Lancaster Ohio.
Area Last Seen
: Lancaster , OH, 43130
Date Stolen
: 4/16/2020 4:53:00 PM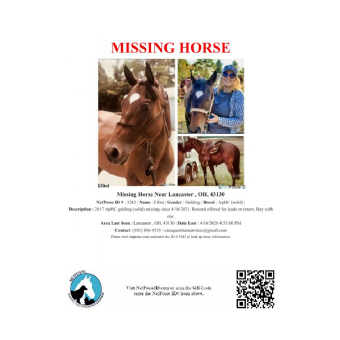 Attachments
There are no attachments to this entry.