Missing Horse Near Mount Hood Parkdale, OR, 97041-0100
NetPosse ID #
: 3183
MISSING, have you seen me?
Name
: Buddy
Gender
: male
Species
: Horse
Breed
: quarter horse
Description
: Buddy, Palomino Quarter Horse, 24, went missing from field Friday afternoon, between Woodworth and Leisure Roads on the East side of the East Fork of Hood River in Upper Hood River Valley, Oregon, 97041. Suspect either seriously injured or stolen.
Area Last Seen
: Mount Hood Parkdale, OR, 97041-0100
Date Lost
: 2/28/2020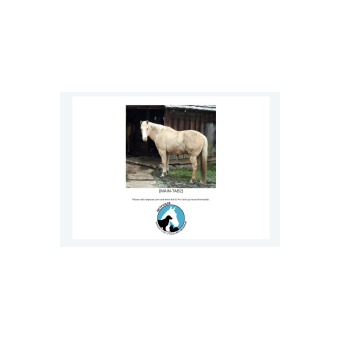 Attachments
There are no attachments to this entry.