Searching For Horse Near Madison, NC, 000000
NetPosse ID #
: 2973
SEARCHING, have you seen me?
Name
: Jimoaks Smokey Fox "Fox"
Gender
: Stallion but could be gelded
Species
: Horse
Breed
: AQHA
Description
: AQHA registered as Jimoaks Smokey Fox. I always called him Fox. He is around 15 hands and 16 years old, I think, at this point in time. He is a stunning smokey grulla and very recognizable. He has a sock on a rear foot and a prophets thumb near his right shoulder. He is kind and has wonderful manners. Broke to ride. I am willing to buy him back and drop everything to trailer him home. Last known Locatiom was Galax, VA. Supposed to have been auctioned in Madison, NC in August.
Area Last Seen
: Madison, NC, 000000
Date Last Known
: 8/1/2019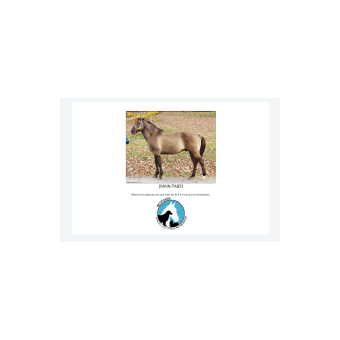 Attachments
There are no attachments to this entry.