Stolen Horse Near Culleoka, TN, 38451
NetPosse ID #
: 2753
STOLEN, have you seen me?
Name
: Kiele aka "Big K"
Gender
: Male
Species
: Horse
Breed
: Mustang
Description
: Large espresso/black Mustang; all blonde tail; 4 white socks; three white markings on face. He was stolen from the front pasture from a gate at the road. There were no breaks in the fence and all other horses were in the fence. I walked the entire fenceline as well as the entire pasture. The other horses would have followed him if he got out. He has never left our property without us. He is extremely friendly.
Area Last Seen
: Culleoka, TN, 38451
Date Stolen
: 8/13/2019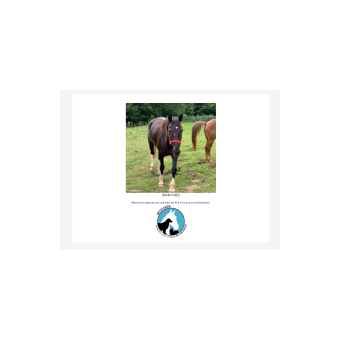 Attachments
There are no attachments to this entry.