Stolen Horse Near Fairdale, KY, 40118
NetPosse ID #
: 2721
STOLEN, have you seen me?
Name
: Spirit
Species
: Horse
Breed
: Pony
Description
: 2 men cut the chain on gate came into my barn & stole Pony out of his stall. He has been sold & taken to Tenn.
Area Last Seen
: Fairdale, KY, 40118
Date Stolen
: 5/25/2018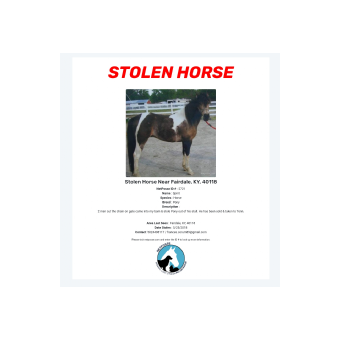 Attachments
There are no attachments to this entry.