Stolen Horse Near Live Oak, FL, 32060
NetPosse ID #
: 2708
STOLEN, have you seen me?
Name
: BFC William F Cody
Species
: Horse
Breed
: Quarter Horse
Description
: Went to feed horses & they weren't there. Gate pen, tire tracks & cut wire fence.
Area Last Seen
: Live Oak, FL, 32060
Date Stolen
: 5/11/2018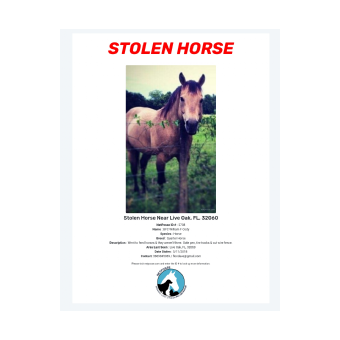 Attachments
There are no attachments to this entry.