Missing Horse Near Reserve, NM, 87830
NetPosse ID #
: 2694
MISSING, have you seen me?
Name
: Hershey
Gender
: Gelding
Species
: Horse
Breed
: Grade
Description
: Lost in the Gila Wilderness, wandered away from the pack string along the Middle Fork of the Gila River near Areoplane Mesa Trail at Trotter's Meadow. Hershey is 14h chocolate brown with flaxen mane and tail, 3 white socks and blaze. Baxter is a 16h red bay gelding with a small crescent star. Both are shod on the front and wearing halters when last seen. They left camp at Canyon Creek and were tracked as far as Trotter's Meadow near Aeroplane Mesa. Last seen 7/10/19. Contact owners or Inspector Nelson Garber of the NM Livestock Board at 575-590-0683.
Area Last Seen
: Reserve, NM, 87830
Date Lost
: 7/15/2019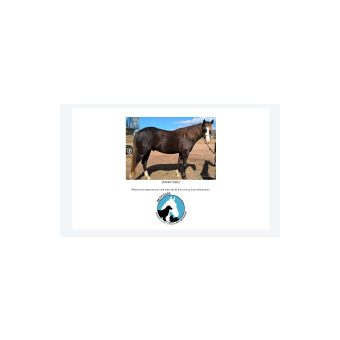 Attachments
There are no attachments to this entry.