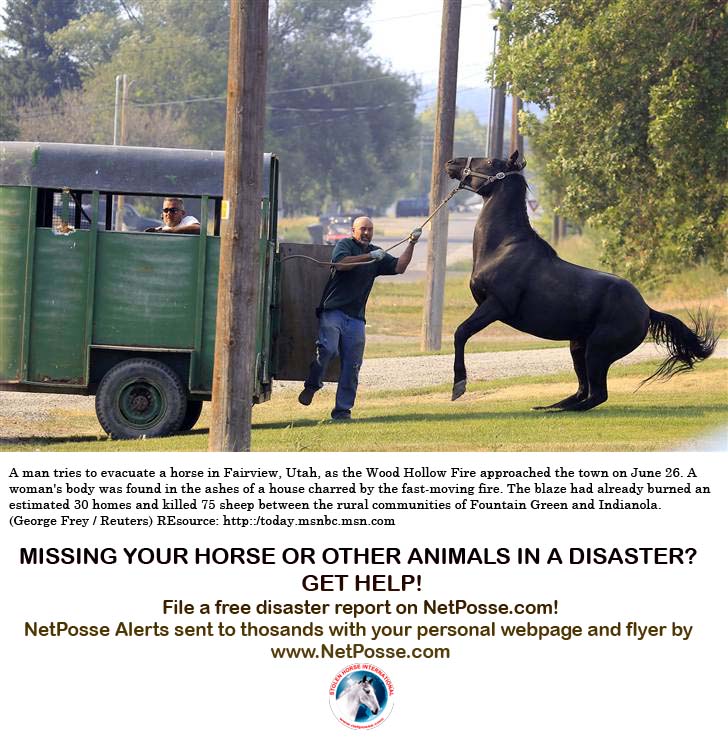 NetPosse.com is here to help all fire victims! If you are missing horses or other animals in the fires or other major disasters you can list them for free on www.netposse.com. Disasters examples are fires, floods, hurricanes, tornado,earthquake, etc.
To get started click on REPORTS, FILE A REPORT, Register for an account and follow prompts.
Horses are to be filed under MISSING LOST report (All fees are waived. Skip payment page by clicking SUBMIT button)
All other animals are to be filed under DISASTER reports.
Click here for NetPosse.com One Minute Disaster Tips
---
Resource to picture above: One dead, two missing as Colo. wildfires rage, By Miguel Llanos, msnbc.com, updated 6/29/2012 2:12:02 AM ET, http://today.msnbc.msn.com/id/47994188/ns/weather/