JUST FOR THE FUN OF IT IN INTERNATIONAL NEWS

What would you think if you are sitting on your couch watching TV and look up to see a strange horse strolling into your living room?

Doug Renoe, said on Facebook, "Is anyone in Highcliff area missing a horse? This one has come inside eaten half my dinner and also my wife's carrots from the garden. We will keep her for a pet if not claimed."

Read more about this unique story here: https://www.pawmygosh.co/sharq-inside-horse/



Right Bar Content ...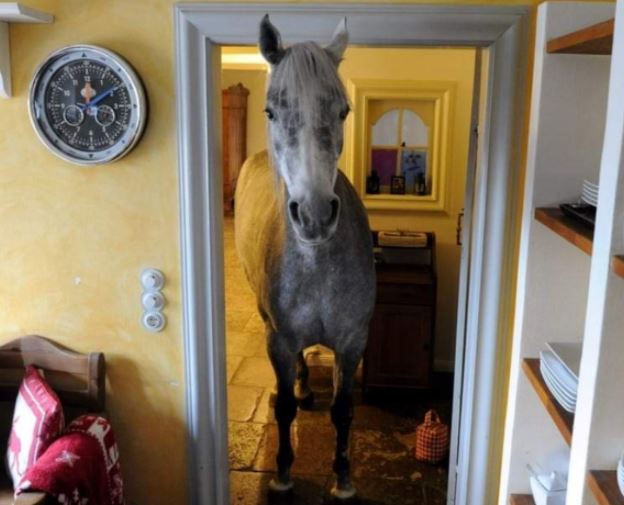 Anyone home? - Picture by Doug Renoe