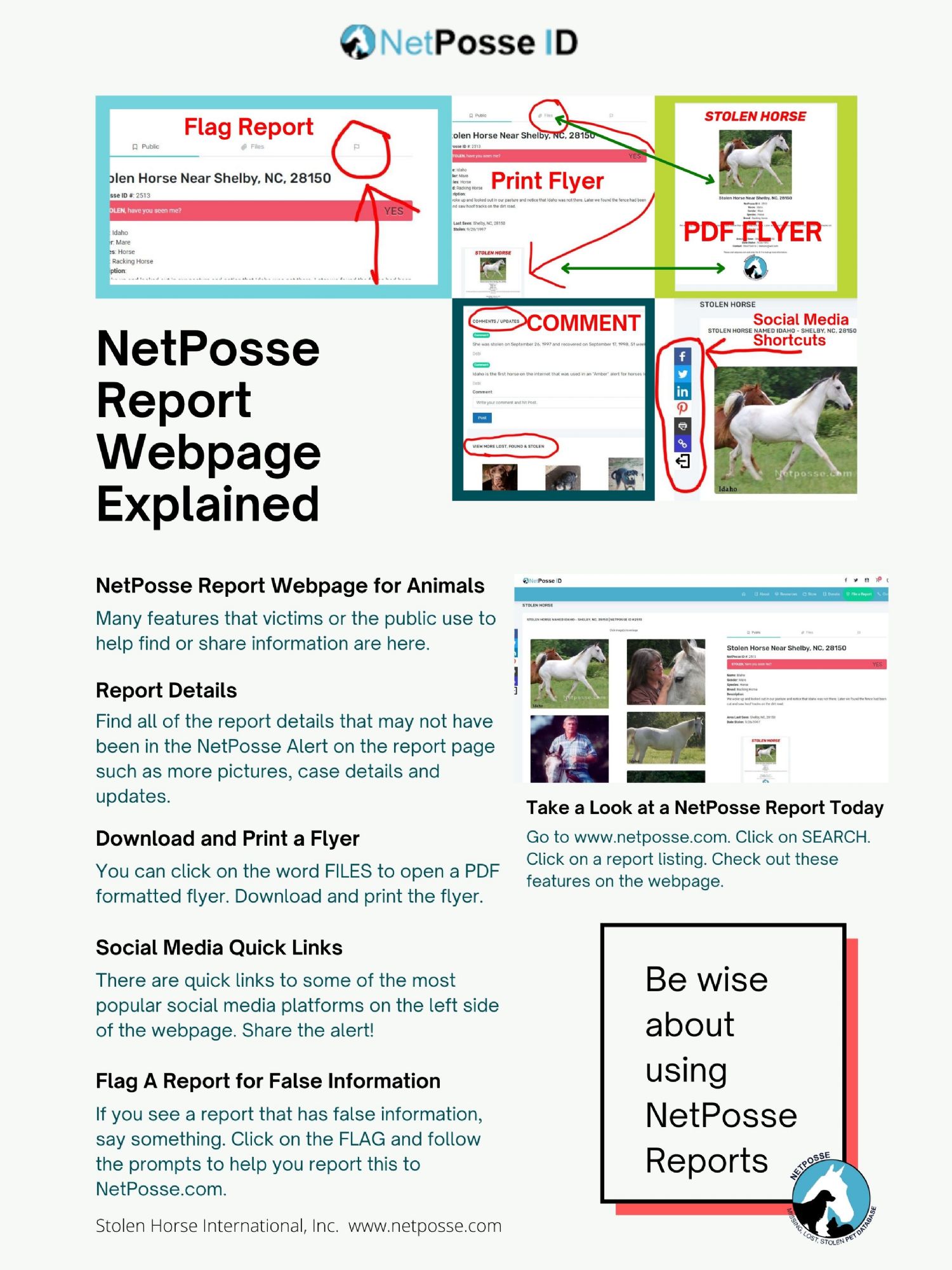 A Stolen Horse International - NetPosse.com report listing is the #1 tool to use when a horse is missing, lost, or stolen.
When Stolen Horse International-NetPosse Missing and Stolen Equine issues a NetPosse Alert there is always a statement in the alert that says, "click here for more details." A link to the related NetPosse page will follow that statement. There are many reasons we send you to that link and why you should click on the link.
Study the poster in this post and then click on this link of Idaho, the first horse in a stolen horse alert on the internet, to use as an example.
https://netposse.com/tag.asp?id=2513


You will see the full report page that features social media quick links, a way to download and print a PDF-formated flyer, a comment section, pictures, updates, and a way to flag the report in case you feel the details are misleading.
Back