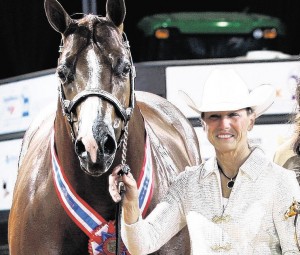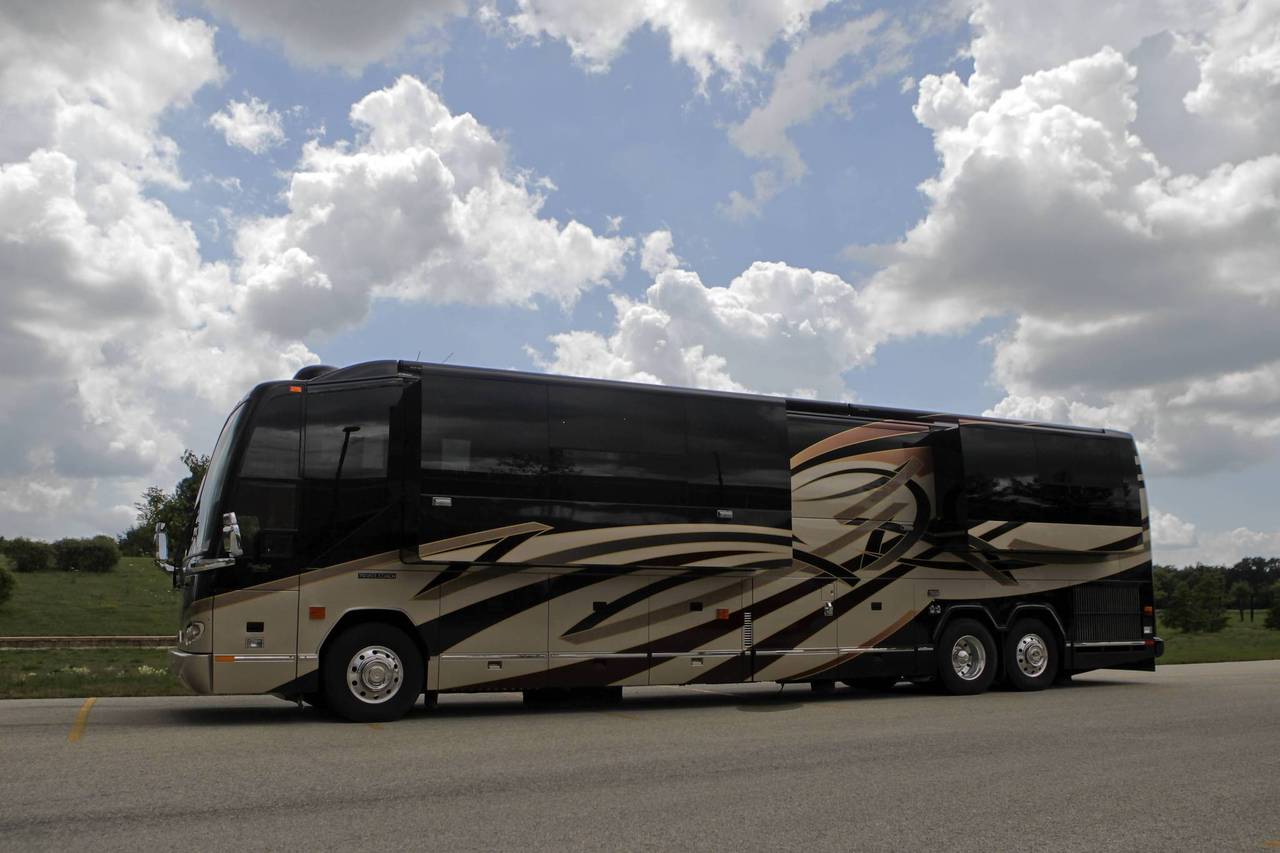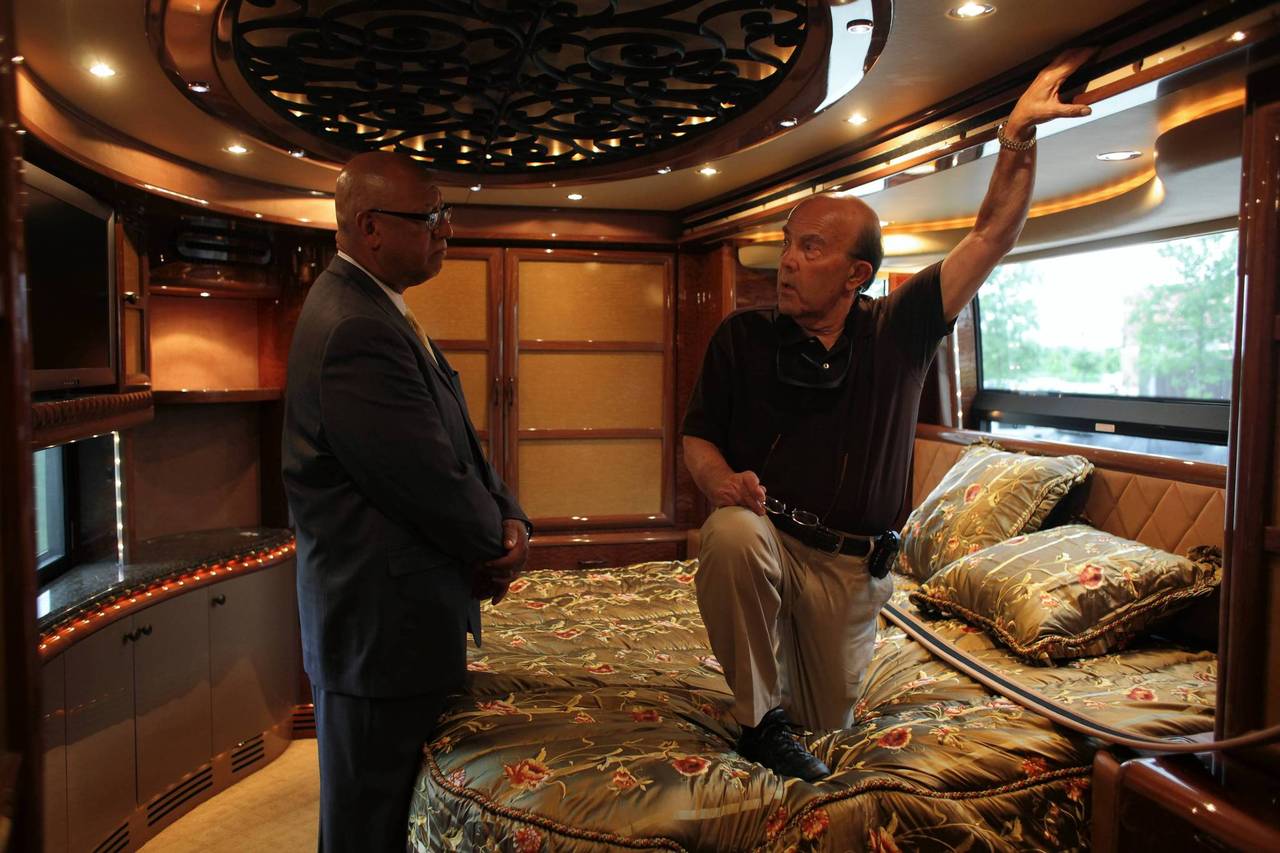 July 28, 2012 - A luxury motor home belonging to Rita Crundwell, the former comptroller and treasurer accused of stealing millions from Dixon, Ill., at the Oak Creek Police Department in Oak Creek, Wisconsin is up for sale. The 2009 Liberty Coach motor home is the first of Crundwell's assets to be put up for auction in a sealed-bid sale by the agency. The bids will start at $1 million. —
The luxury motor home once owned by former Dixon, Ill., comptroller Rita Crundwell is valued at $2.1 million. Crundwell is charged with stealing $53 million from city coffers.
Federal prosecutors allege that Crundwell funneled money from Dixon's coffers into anaccount bearing her name, then used it to fund her champion horse breeding business and lavish lifestyle, including the motor home.
With a king-size bed, five TVs, leather couch and chairs and fully stocked kitchen, Rita Crundwell wasn't missing any comforts of home as she traveled to horse shows across the country in her $2.1 million motor home.
Crundwell has not contested the sale of her motor home and horses. In some cases, Mundy said, defendants don't challenge forfeiture because they don't want to say anything that will haunt them in court proceedings. In other cases, a defendant might be exploring the possibility of a settlement, he said.
Crundwell has pleaded not guilty to a single count of wire fraud. If she is convicted, proceeds from the sale of the motor home and other assets would be returned to Dixon. In mid-September there will be an auction to sell the 400 quarter horses.
---
RESOURCE: The Chicago Tribune, By Melissa Jenco, Chicago Tribune reporter, http://www.chicagotribune.com/news/local/ct-met-dixon-motor-home-20120728,0,2587061.story?dssReturn
Read more articles on NetPosse.com by clicking the links below.