As part of our educational process, we at Netposse.com try to encourage horse, dog, and pet owners in general to think about what can frighten our beloved "fur babies" and take steps to shield them from potential harm. Whether it is plastic bag monsters, flapping tarp horse eating trolls, flashing camera lights or the reflections off car windows that startle them, all can cause sudden and violent reactions.
Since even the smallest Chihauhau can twist loose and run out of sight in an instant, we need to use our "superior" brains to think and plan ahead for these possibilities. Thinking "oh, my ______ is sweet and would NEVER do anything like that" is a sure indication of poor planning when we hear it. You see, when we hear it, it is always AFTER sweet little ______ DID do that getting out of dodge routine and is nowhere to be found.
Case in point: On Hearland Farms near Waterloo, IA, the Thayer family tried to move the Quarter horse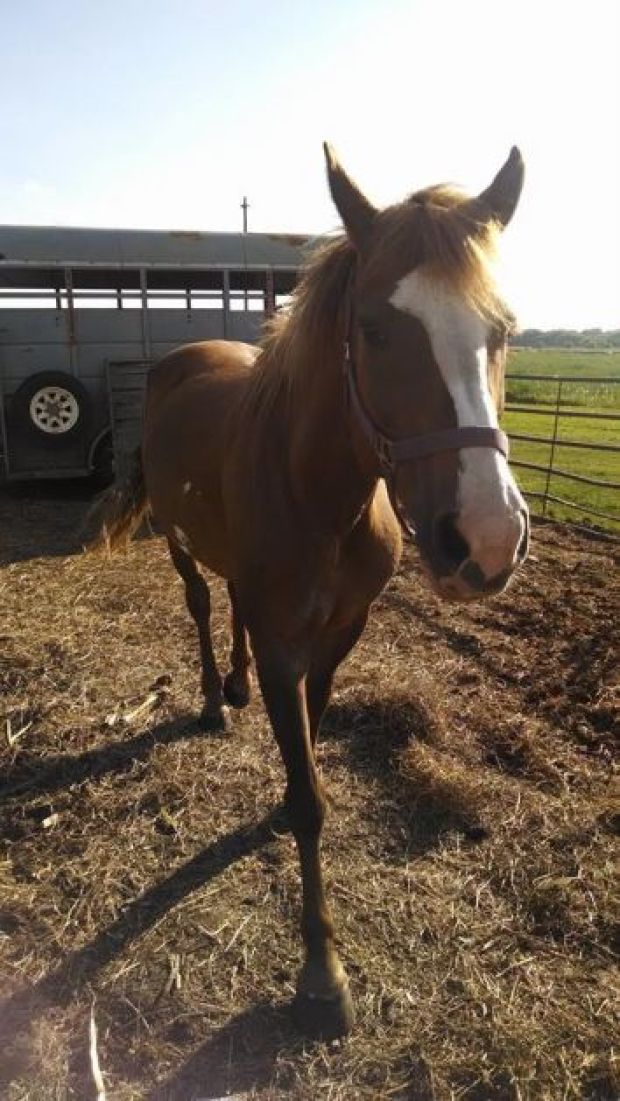 mare, Annie, to a quieter place AFTER the fireworks display started. Annie was a Christmas gift to their daughter, Alexis. Annie was not a fan of the fireworks. She'd had one boom too many. She left.
The Thayers kept up with her for four or five houses down the road, but then lost the trail. They are appealing to area residents to help them in recovery of the mare. She is 15 hands, chestnut, blaze faced.
http://wcfcourier.com/news/local/fireworks-frighten-family-horse-now-missing/article_31e42b8e-4d34-5615-bae7-ed5e5586c167.html